Managed Security Services – Greater Philadelphia, PA
Security where you need it
At PICS ITech, we understand that you rely on the Internet to keep your business running smoothly, and therefore need it to be highly available, secure, efficient and safe. Managed Security Services from PICS ITech include comprehensive security services that are designed to protect your business's network and systems, so using the Internet can be truly worry-free – and best of all, we'll manage the entire solution for you.
The ability to obtain and maintain your control over compliance and risks is critical for your business success. Our reliance on our digital life requires a new way of looking at our people, processes and technology.
Having a Firewall isn't enough!
Gone are the days when having a firewall was enough to protect your company from the bad actors on the Internet. Today's Cyber Security involves more than just putting up a wall to block traffic. Most problems today are caused by your own users clicking on malicious web links and exposing your company's data to the outside world. In some cases, Ransomware can cripple companies from accessing their data until a backup is restored or a ransom is paid.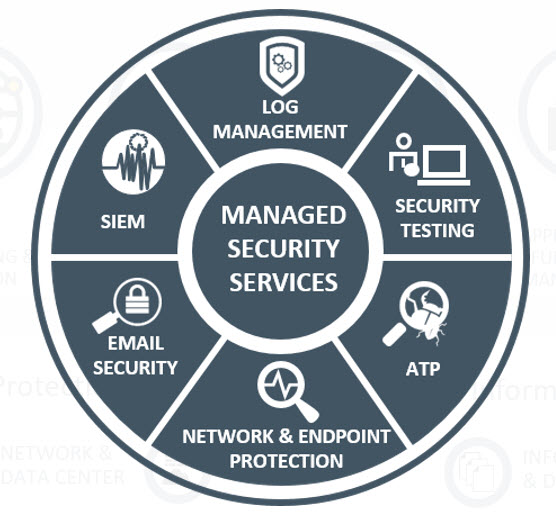 Managed Security Services from PICS ITech includes:
SIEM (Security Incident Event Management) and Log Management
Security and Penetration Testing
Login Analysis and Internal Vulnerability Reporting
Advanced Threat Protection
Managed Content Filtering
Network and Endpoint Protection
Email Security
And much more.
We offer several different packages along with a Ransomware Guarantee all for an affordable flat fee.