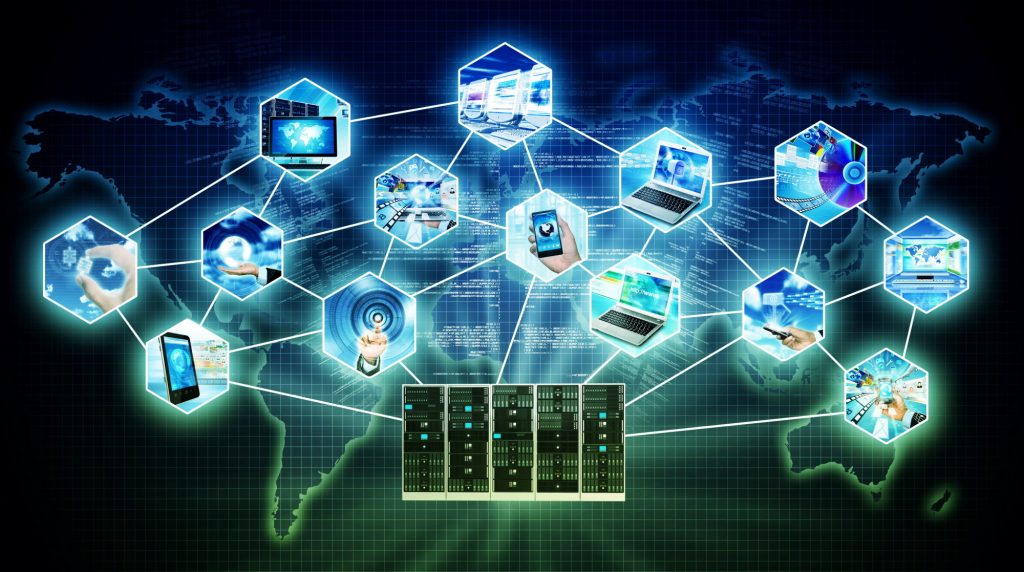 If you're a business owner in the state of New Jersey, you know that business information technology is a huge part of success. Businesses in New Jersey rely on technology more than ever before to stay competitive.
But, what are the specific trends in business technology in NJ? In this blog post, we will discuss 7 things you should know about business technology in the Garden State.
1. Businesses in New Jersey Are Embracing Mobile Technology
One of the most notable trends in business technology in NJ is the increasing adoption of mobile devices. Businesses in New Jersey are increasingly using smartphones and tablets. They're doing so to improve communication with customers. It also enables them to collaborate more effectively and increase workforce productivity.
A few examples of this include:
Ensuring that the business website is mobile-friendly so mobile device users can easily navigate the site
Creating apps to help customers get information and make purchases right from their smartphones
Using location-based marketing techniques to deliver targeted messages to smartphone users in a specific area or region
Using Augmented Reality as a way to solve business problems for example Telepresenz is used by engineers in the office to real-time instruct those in the field
Mobile business technology is an essential element of a remote distributed workforce. That applies to both the workers supporting the business and the ways that businesses interface with customers.
2. Businesses Are Turning to Cloud-Based Solutions
Another trend that we're seeing in business technology in NJ is the increased use of cloud-based solutions. Businesses are moving away from on-premises IT solutions and turning to the cloud to store data and applications. This allows businesses to access information and applications from any device, anywhere.
Businesses are turning to the cloud for many different reasons, including:
Increased availability of information and resources, whereas owned server capacity, is limited
Remote access through smartphones, tablets, laptops, and other devices
The ability to share data with customers more easily than ever before
Enterprise level security
This switch from owned servers on-premises to the cloud isn't happening in just one industry. It's happening across all industries. Even the New Jersey Office of Information Technology (NJOIT) recognizes the value of public cloud computing. They say it's very effective for creating operational efficiencies.
3. Businesses Are Using Big Data to Make Better Decisions
What is big data? Big data is the term used to describe the large volumes of data that businesses are now collecting. This data can come from many different sources, including social media, sensors, and financial records.
Big data is proving to be a valuable asset for businesses in New Jersey.
Businesses are using big data to make better decisions. It's influencing everything from product development to marketing campaigns.
Big data is giving businesses a competitive edge and helping them become more successful. You can learn more from the New Jersey Big Data Alliance (NJBDA).
4. New Jersey Businesses Are Investing in Cybersecurity
New Jersey businesses are turning to cybersecurity solutions. They are keen to protect their businesses against viruses and malware. They also want to keep customer information safe. They hope to prevent hackers from gaining access to sensitive business data.
Popular innovations in cybersecurity that businesses in New Jersey are investing in include:
The use of virtualization to create separate, secure environments for sensitive data
Cloud-based security solutions that protect the information regardless of where it is stored
Advanced threat detection and prevention tools (often powered by AI)Employee training and awareness programs
Businesses are using new technologies. That includes innovative cybersecurity software. They hope to improve their cybersecurity efforts and keep their business data safe.
5. Architecture Industry Innovation with VR, BI, AI, and More
The state of New Jersey is home to a thriving architecture industry. Architecture firms can take advantage of the latest technology in business, to stay ahead of the competition.
Architecture firms are increasingly using:
Virtual Reality (VR) tools to help clients visualize their projects
Business Intelligence (BI) software to analyze their project data
Cloud computing to render high-resolution visuals, store files and access them anywhere
Artificial Intelligence (AI) tools to design buildings or homes faster than a human architect
Computer-generated models are no longer just suitable for exploration on a flat computer screen. They can be explored in VR walk-throughs using software such as Autodesk Lumion Viewer.
It's used to display work, take virtual tours of buildings that haven't even been built yet, and more.
Additionally, business intelligence software gives New Jersey firms access to comprehensive project data. That way, they can make better decisions about how they are managing projects.
6. Accounting Innovation with AI and Reporting Software
New accounting software is changing how the industry operates. Businesses are taking advantage of cloud-based software. They use it to power Artificial Intelligence (AI) and Business Intelligence (BI). Then, they are improving their services.
They can generate new insights, and create better reporting for clients.
There are a lot of repetitious, simple tasks in accounting.
These types of tasks are suitable for robotic process automation (RPA).
Businesses are beginning to realize that. AI can perform simple tasks over and over again at scale. That minimizes chances for human error and streamlines workflows.
Leveraging technology for accounting and business management is a key trend. Remote working is another major tech trend for businesses in New Jersey.
A team of accountants no longer needs to occupy one office. Businesses can hire accountants from anywhere and work remotely and in perfect sync.
7. Engineers and Construction Companies Use New Technology
The construction industry is a large part of New Jersey's economy. Businesses in this area can take advantage of technology. They can use it to improve their processes, make better decisions, and maximize profitability.
Have you heard of BIM? The biggest technology breakthrough for engineers and construction companies was the introduction of Building Information Modeling (BIM).
BIM is the process of creating and managing a virtual model of a building. This allows construction companies to see the entire project as it develops. They can make changes quickly and easily, and get an accurate estimate for how much the project will cost.
Engineers use drones to map out the construction site.
Thanks For Reading About Business Technology in New Jersey
Companies in New Jersey are using business technology to stay ahead of the curve. They can improve their cybersecurity efforts, innovation, accounting practices, and more.
If you are looking for ways to improve your business operations, then it is worth taking a look at our website. We're a New Jersey business providing technology and IT services. We're ready to help your company leverage technology better.
Feel free to contact us if you have any questions about business and technology!