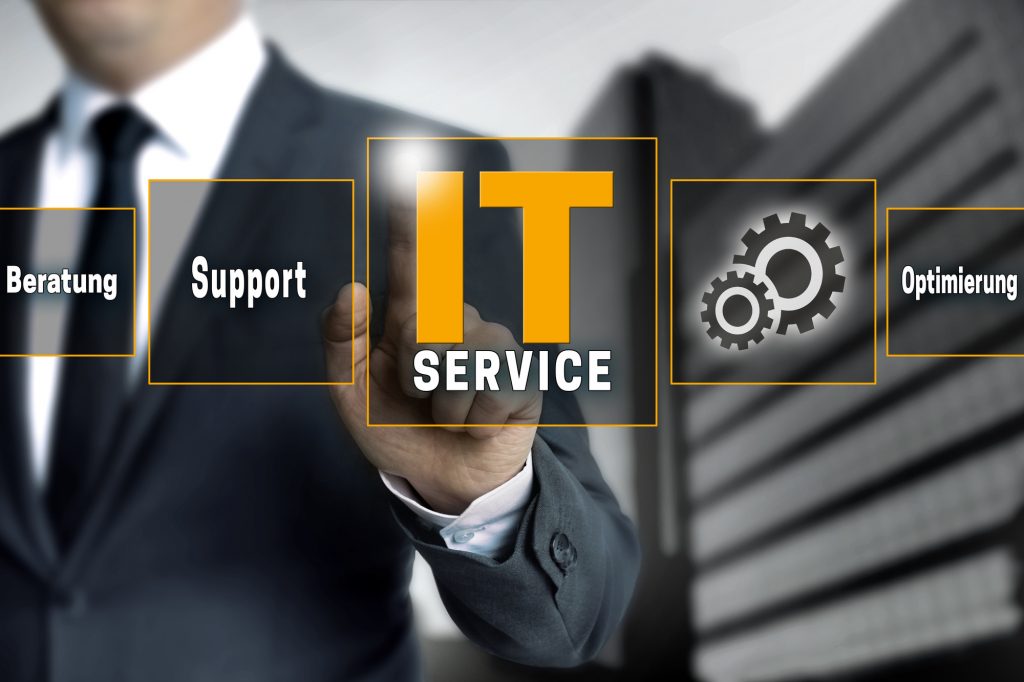 Cybercrime worldwide could inflict as much as $10.5 trillion in damages by 2025. Before that can happen, consider IT support in Philadelphia. With IT support services, you can protect your company from a potential attack.
Cybersecurity is only one benefit of choosing IT support services, though. Here are eight benefits to consider before making your choice.
Reviewing these benefits can help you make a more informed decision for your company's future. You could safeguard your business and set your team up for success.
Read on to discover the top benefits of choosing Philadelphia IT support today!
1. Experience and Expertise
You're already trying to become an industry expert within your own field. You shouldn't have to worry about becoming an IT expert, too. Without IT experience and expertise, however, your business could falter.
You might fall behind technologies, protocols, and even relevant laws. Meanwhile, you could struggle to make informed decisions without IT expertise.
With IT support in Philadelphia, you don't have to worry. You can rely on an IT support team to answer any questions you might have. They'll make sure you have the information you need to make informed decisions.
Otherwise, you might lack the know-how necessary to recognize there's a problem with your IT infrastructure.
Consider scheduling a consultation call with a Philadelphia IT support company. They can review your current infrastructure and make suggestions. Their suggestions could help you improve your daily operations.
Otherwise, routine IT issues can slow down your team. Your productivity could falter and, with it, your output. Your ROI will drop as you waste time and money trying to fix the problem.
If you lack IT experience and expertise, you could struggle to pinpoint and diagnose the issue, too.
Having an IT support team can simplify your life and operations. You can leverage their experience and expertise to support your own business.
2. Keep Up With Competitors
There's a chance your local competitors are already relying on a Philadelphia IT support company. Without IT support services, you could fall behind. Instead, remain competitive by hiring your own IT team.
Your IT support team will review your current infrastructure and start making suggestions for improvements. The improvements you make can help you get ahead of competitors.
Choose a Philadelphia IT support company that remains up-to-date with technology trends, too. Ask them which trends can help you get ahead of competitors further. With their help, you can show customers you're ahead of the curve.
Consumers might feel more inclined to choose your business in the future as a result.
3. Strengthen Your Reputation
How often does your company experience downtime? Each time there's an IT issue, your team could get frustrated. Chances are, your customers are getting annoyed, too.
Each time you fall prey to cybercrime or malware, your customers could grow concerned. They might decide they can no longer trust you with their private information. They might decide to choose one of your competitors instead.
Over 70% of shoppers claim experiences drive buying decisions. Over 85% of people are willing to pay more for better experiences. In fact, improving the customer experience can lead to an 80% increase in revenue.
Choosing IT support services can help you improve the customer's overall experience. Then, you can retain loyal customers, which will boost your ROI.
Otherwise, customers might get frustrated enough to leave. They might even tell others about their negative experience with your business. Your company's reputation could plummet as people complain about your IT issues.
Don't let it come to that. Instead, consider IT support services. An experienced IT team can help safeguard your business and reputation.
Instead of losing customers, you can retain loyal customers and set your business up for lasting growth.
4. Immediate Responses
When there's an IT problem, it's important to fix it right away. The longer you wait, the more downtime your team will experience. Downtime can impact your productivity and bottom line.
Instead, look for an IT support team that offers 24-7 remote monitoring and management services. The moment there's a problem, they'll step in. You won't have to worry about a team arriving on-site.
Their immediate response times can minimize downtime, boost output, and help your business grow.
5. Save Money
Some businesses hesitate to choose Philadelphia IT support services because they're concerned about expenses. Think about how much money you lose due to IT issues, though. Consider the cost of hiring an in-house IT team, too.
Outsourcing can help you save money. You can also develop a plan to ensure you only pay for services you need. Choosing IT services now could save you money (and stress) in the long run.
6. Remain Secure
Cyberattacks focus on companies both big and small. Consider managed IT support services in Philadelphia before you fall pretty to an attack. Otherwise, cybercrime could shut your business down.
Your IT support team can help you pinpoint potential vulnerabilities. They'll improve your current security system, too. Then, you can make improvements to safeguard your business, customers, and reputation.
Without their experience and expertise, however, you might not recognize new threats. Your security protocols could fall behind, too.
If you fall behind, hackers could find new opportunities to infiltrate your security and attack your business.
7. Stay Compliant
Are you up-to-date regarding new data and privacy regulations? If not, you might have to pay a costly fine. Remain up-to-date and compliant by hiring an IT services company.
They'll ensure you remain compliant throughout the year. With their help, you can avoid potential fines.
8. Never Fall Behind Trends
New IT trends and technologies pop up constantly. Your customers might get annoyed if you fall behind. Remember, you don't want to give competitors the chance to take the lead, either.
Working with a Philadelphia IT support team will ensure you keep up with the latest trends.
Select the Best: 8 Benefits of Hiring IT Support in Philadelphia
Don't let hackers, outages, or other IT issues hurt your business. Instead, consider these benefits of choosing IT support in Philadelphia this year. With an IT support team, you can get ahead of the curve.
Set your business up for lasting growth and success. Get started by choosing IT support services today!
Eager to get started? We look forward to hearing from you.
Contact us today to discuss your IT support needs.