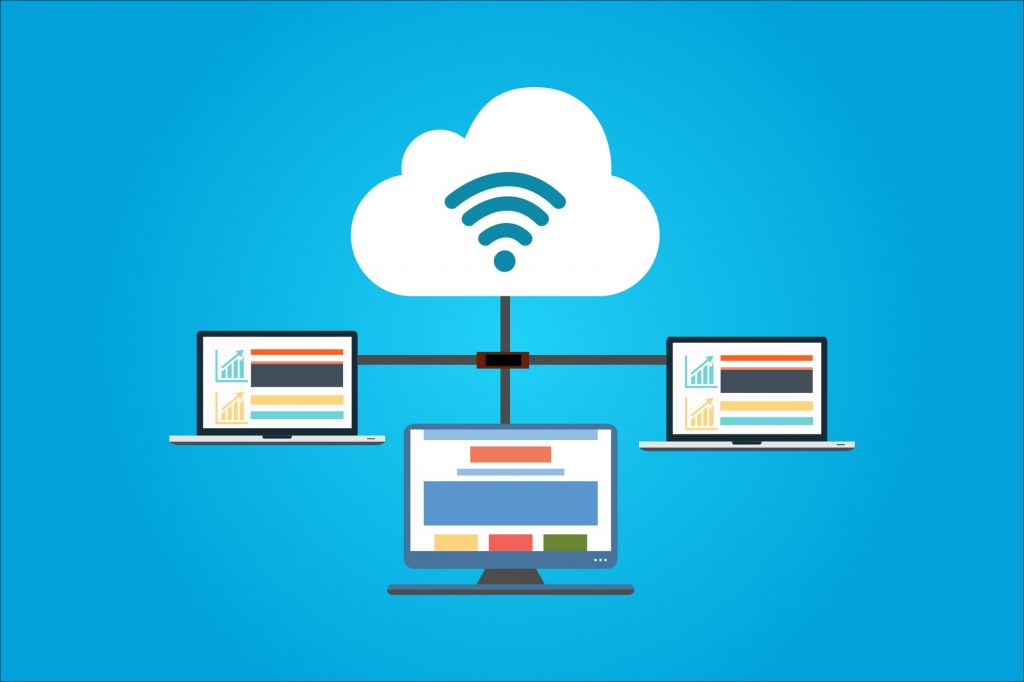 Digital technologies have taken over the world, with 65 percent of the global GDP expected to be digitized by 2022. Investments in the digital transformation between 2020 and 2023 will total a mind-boggling $6.8 trillion.Organizations worldwide are accelerating their use of digital technologies. Amidst the COVID-19 pandemic, 75 percent of small businesses applied technology in some form to stay afloat in 2020. At the center of the current digital services are hosted services and cloud services.
These services are to the modern information age what coal and steam were to the industrial age. They provide the power needed to drive the internet.
For many people, the difference between hosted services and cloud services isn't clear. To help shed light on the matter, we've prepared this comprehensive guide on the two web hosting alternatives.
Read on to learn more.
What Are Hosted Services?
The term "hosted services" refers to technology services where the infrastructure is based outside the client's physical location. Hosted services may further be subdivided into:
Traditional hosted services
Cloud-hosted solutions
Traditional hosted services involve the servers facilitating the service being on-site at the physical location of the vendor. Cloud-hosted solutions are where the infrastructure is located at a cloud provider's data center.
Typically, a traditional hosted services provider is the owner and operator of the web-hosting infrastructure. They operate the infrastructure at their location, and clients access services through a direct network connection.
There's a wide variety of hosted services that you can benefit from, including web hosting, software (SaaS), email, file hosting, virtual server hosting, and security.
What Are Cloud Services?
Cloud services refer to a subset of hosting services that utilize cloud computing technology. Instead of using one server, this hosting approach utilizes multiple servers. The goal is to share the load and optimize uptime.
With cloud hosting, you can access varying levels of performance, control, and security to suit your needs. Some of the cloud services you can expect include SaaS, cloud storage, cloud computing, and cloud desktops.
In recent years, the popularity of cloud technology has skyrocketed, with 87 percent of companies experiencing business acceleration from using cloud services.
Entrepreneurs who opt for cloud hosting services love the incredible flexibility and scalability cloud computing affords them. You can swiftly scale up when the traffic is high and down when the opposite happens. Thus, you only get to pay for the server resources that you're using.
Hosted Services Vs. Cloud-Based Solutions: Differences
While considering whether to choose hosted services or cloud services, it helps to look at how the two hosting styles differ. Let's delve right in.
Approach
Hosted services, as we mentioned earlier, are typically provided by a web hosting vendor who owns and operates physical servers based in a private location.
On the other hand, cloud hosting services are multi-tenant. You can find multiple applications that are operated in a distributed (shared) environment.
Control
With hosted services, a specific server hosts your company website, allowing you easy access and control of resources in an environment that's customizable. It's one of the key benefits of hosted services.
In contrast, cloud services are distributed and shared. As a result, clients lack the amount of control hosted services allow.
Accessibility
When the private server in which your website is hosted goes down, you may find that your business website is inaccessible if you're using hosted services. That can negatively impact your business. One way to avoid the issue is to choose only the most reputable hosted service providers as they can offer the uptime guarantee your business needs.
Cloud services offer more resilience when it comes to data accessibility. Typically, cloud technology hosts your business data in a distributed environment, making it accessible even when one or more servers are down.
Hosting Costs
Many hosted services providers charge a fixed recurring rate for services and resources that are measurable. This simple approach to paying for services can be appealing to many small businesses.
However, paying a fixed amount means that the amount doesn't change, even if you only use some resources for a week throughout the month.
Things are different with cloud hosting, where the client only pays for the resources they use. It's a flexible payment approach that could save you money in the long run.
Besides, cloud hosting can provide access to extra services. For example software suits and dynamic bandwidth adjustment at minimal or no extra cost.
Hosted Vs. Cloud: Which Should You Choose?
There's no clear-cut answer for whether small businesses should choose between hosted and cloud services. Ultimately, it depends on your specific needs and services.
Hosted services have been around for decades and are thus tried and tested. These services have efficiently served countless enterprises, and you can count on them to do the same for your company. Traditional web hosting lets you buy web hosting resources and space based on exactly what your business needs.
Cloud hosting is a more recent technology, although it has quickly become the norm for organizations across the world. The technology offers remarkable reliability, performance, and uptime.
Cloud services are especially useful for enterprises that have variable workloads and demands.
Choose the Right Hosting Services for You
Any business with a website has to decide which web hosting service to use. Both hosted services and cloud services can prove helpful, depending on your needs. Take the time to learn how each works, so it's easier to decide the best one for you.
Are you interested in web hosting services that can increase your company's productivity? Please, contact us today and learn how we can help.