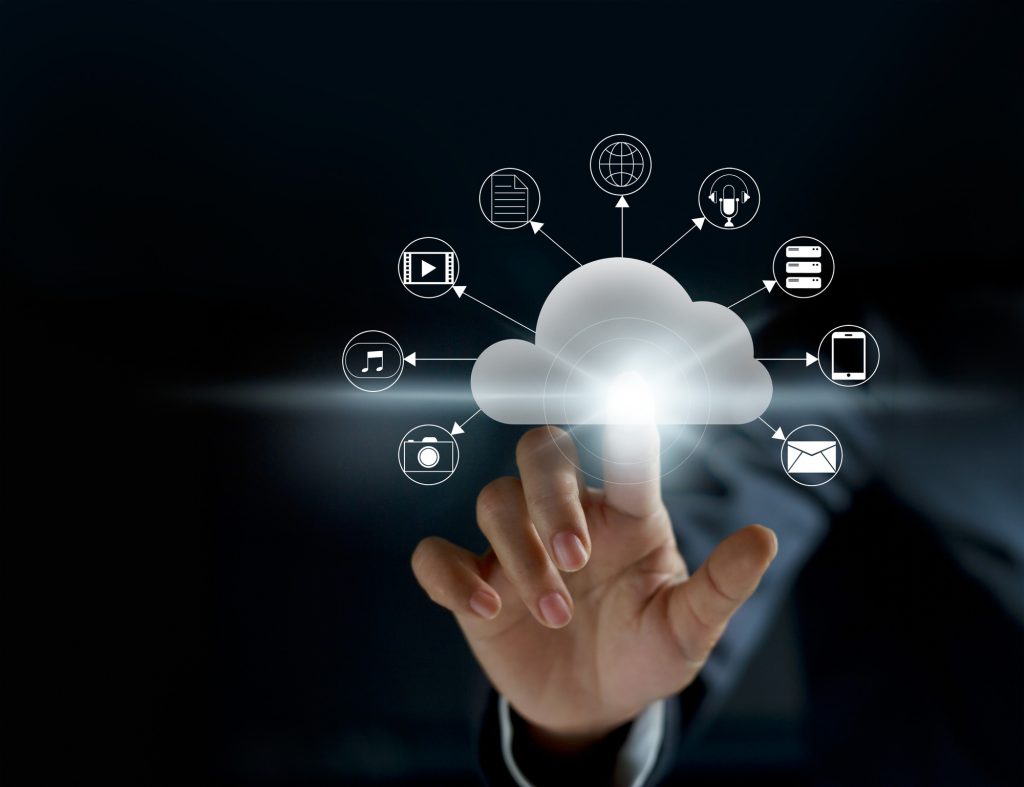 Some estimates say that around 7.5 septillion gigabytes of data are generated every single day. That's 7,500,000,000,000,000,000,000 gigabytes. As a business, you will generate a lot of data, and you need somewhere to store it. There are two main options; store it locally within your business, or use cloud backup services to keep your data safely in the cloud.
If you're thinking about switching to cloud backup you may be wondering whether it is worth making the change.
Read on as we look at some of the key benefits of cloud backup for businesses.
Data Stored Offsite
One of the most obvious benefits of cloud backup for businesses is that it ensures that your data is backed up offsite.
Having your data in the same place as your business puts your data at serious risk. If there is a problem, such as a fire at your business, or some other disaster, then both your business and your data are lost.
If your data is backed up offsite, then even if the worst should happen, your data is safe, and can quickly be restored to get your business back up and running again.
Offsite backup doesn't mean your data will be stored on the other side of the world. If you're looking for cloud services in Philadelphia you can keep your data safe but still be close enough to meet with your IT consulting company in person.
Accessible Anywhere
If you have a local network at your business for your data, you can access it only when you're at work.
The way we work has changed drastically in the last few years, however. The ability to access your data from anywhere you want is something that is vital for any modern business.
Cloud backup means that you can have instant access to your data anywhere you have an internet connection. It makes your business more efficient and more agile.
Easily Budgeted
On-site backup is unpredictable. If a server breaks down, you will have costs that you didn't prepare for, which can cause havoc with your budget.
With cloud backup services, you have a regular fee that won't change from month to month. It means you can easily budget for these costs and be in better control of your business finances.
Scalable
As your business grows, so do your storage requirements. If expansion happens quickly, your on-site storage may struggle to keep up. Suddenly, you're at risk of not being able to store all the data you need.
Cloud backup solutions are easily scalable. As your business grows, all you need to do is request more storage space from your cloud storage provider, and you'll be able to have access to all the storage you need.
Once again, since you're paying a fixed fee, you'll also be able to easily budget for your increased storage which makes planning the expansion of your business that much simpler.
Highly Secure
Cloud backup services have to have security at their heart. If a cloud backup service isn't highly secure, then it won't remain in business very long.
Maintaining the security of your on-site backup can be a time-consuming and costly process. With new threats appearing all the time, it can be hard to keep up with the latest security measures.
Cloud backup services take all of these problems off your hands. Cloud storage servers are located in highly secure facilities so that your data is protected from physical as well as cyber-attacks. It's a level of security that you're unlikely to be able to match on-site.
You want to be sure that your data is as secure as possible, and cloud backup services can help you achieve that goal.
Hand Off Maintenance
Another issue with on-site backup is that you have to keep your systems maintained. That means you'll need to hire someone to do the job or take time away from other work to do so. If you don't keep up with maintenance, then things can quickly go wrong.
Using cloud backup services that you don't have to worry about any maintenance problems at all. All of those needs will be taken care of by the cloud backup provider. Not only that, but you can also sign up for IT Support in Philadelphia so that even if you have on-site problems, those can be taken care of too.
Comply with Regulations
If you're storing customer data, then you'll need to be sure you're compliant with all the relevant regulations. Keeping on top of regulatory compliance can be a challenge, as regulations can change, and it can be tough to keep up.
Using a cloud backup service helps you to meet regulatory compliance. Many regulations call for secure off-site backup of data to ensure data protection even if the worst happens. Cloud backup services help you to comply with these regulations.
Your cloud backup provider will also have a thorough understanding of the regulations and be able to advise you on exactly what you need to do to remain compliant.
Are You Looking for Cloud Backup Services?
If you're looking for cloud backup services, then we're here to help.
We offer a range of IT services and solutions, including cloud backup, managed IT services, managed security services, business continuity planning, business IT strategy, and more. We have more than 25 years of experience serving companies like yours in the Philadelphia area and have been frequently recognized as one of the world's best managed services providers.
Contact us today to learn more about the best IT services Philadelphia has to offer.