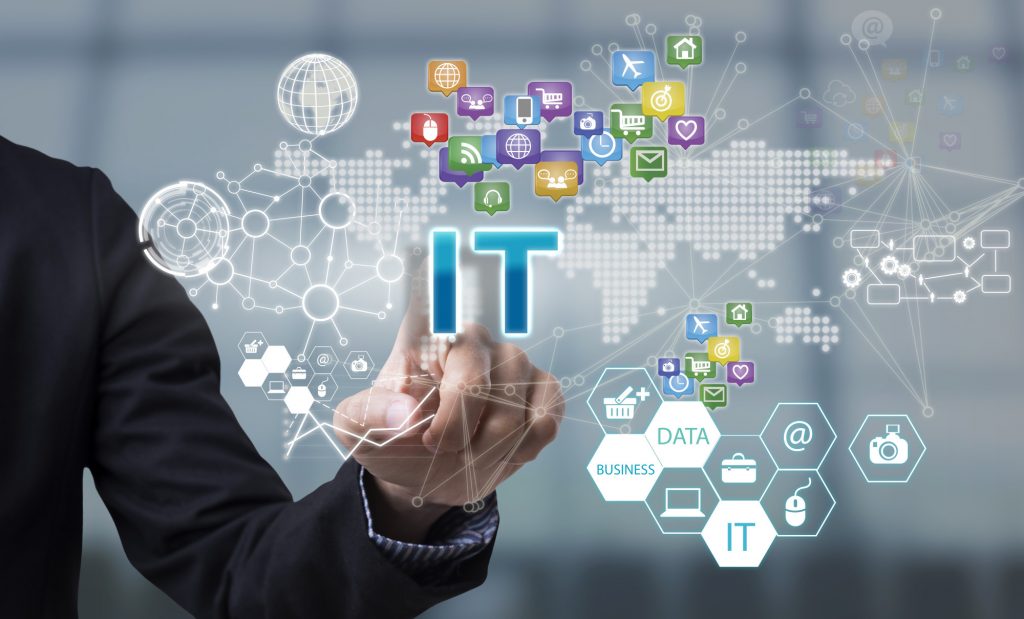 According to statistics published by the US Chamber of Commerce, 75% of small businesses used technology in some form to stay afloat during 2020. Now, with remote work fast becoming the norm, IT is more important than ever before if you want your business to thrive in modern times. Unfortunately, tech also comes with a host of problems, unless you're an expert in the field.
Most small businesses struggle along thinking they can't afford to get the IT help they need to keep things running smoothly. That's not true.
With managed IT services, every Philadelphia business can enjoy the power of technology to flourish in their field.
1. Managed IT Services Save You Money
Every business needs some sort of IT solution to fall back on in modern times. Computer errors and glitches happen and can cause countless delays and disruptions to your business.
There are two ways to get the IT assistance you need. You can hire an in-house team to deal with your IT needs, or you can outsource these tasks to an exterior service provider.
If you decide you want an in-house IT department, you'll first need to figure out how many IT professionals you need and what they need to do for you.
Since one IT manager can earn as much as $151,000 per annum, hiring your own team is a costly exercise. It's also fraught with the risk of losing your team members to a competitor offering a better salary.
If they do head off to greener pastures, you're left to deal with this sourcing, vetting, and hiring of new team members.
With managed IT services, you get access to all the IT services you need at a fraction of the cost of hiring your own team. They also ensure all their personnel stay trained to the highest levels to ensure they can offer you the best assistance.
2. IT Consulting Services Boost Your Business
The always-on expertise offered by outsourced IT ensures less downtime, fewer glitches, and increased operational efficiency. With an IT expert watching over your business, to prevent problems, you'll find everything runs more smoothly.
Now, your employees won't waste time sitting around waiting for their query to come up in the IT queue. They can work at an optimum without disruption.
That means fewer missed deadlines, less frustration, and improved job satisfaction. Engaged employees provide excellent customer service, achieve company objectives more easily, and are less likely to resign.
All these benefits help increase your business and productivity while reducing your costs.
3. Remote IT Services Protect Your Data
If you want the best cybersecurity services Philadelphia has to offer, sign up with a managed IT service today. Managed IT providers are always up to date with the latest security threats and how to stop them in their tracks.
Constant monitoring prevents viruses and malware from infiltrating your database and damaging, destroying, or stealing sensitive data.
An outsourced IT department keeps tabs on cybercriminal activity around the clock, they update your business computers against these threats regularly. As such, they greatly reduce your chances of becoming another cybercrime statistic.
What's more, most remote IT services backup your data daily and keep the information offsite. In this way, they protect you from unexpected disasters like fire, flood, or system failure.
4. Remote IT Support Is Always There for You
When you or your employees need assistance with a tech-related issue, your IT consultant is there for you. They can help you iron out problems from afar thanks to remote access or answer your queries telephonically.
Unlike an in-house team, if your regular consultant is on vacation, there's always someone to fill their shoes while they're away.
Managed IT vendors monitor your systems day and night, so they can also pick up any potential problems early to prevent disaster.
5. Everything Runs Better With Outsourced Services
We all know how regular software updates can really eat into your day. With remote IT services, you never have to worry about running these updates yourself.
Outsourced IT professionals ensure your software stays updated to the latest version, and they complete the updating process after hours to avoid disruptions.
Professional IT services know about all the latest software and hardware to help streamline your business, so you can operate at maximum efficiency for the lowest cost.
6. Outsourced It Services Grow With You
When you sign up with an outsourced services vendor, you can upgrade or downgrade your package as needed. That way you don't have to pay for services you don't need or incur major expenses hiring extra personnel when you can't afford it yet.
Unless you're an IT expert yourself, there's a good chance you don't know what extra IT infrastructure you need to get to the next level in your business.
An outsourced IT provider gives you access to customized solutions that suit your business needs without losing sight of future growth. So, when it comes to going up a level, you'll often only need to tweak your systems a little to bring them up to speed.
Your managed services provider will work with you to iron out a detailed plan for your IT infrastructure that suits your goals.
Get the IT Support You Need in Philadelphia or South Jersey
On top of the above benefits, managed IT services free you up to focus on what you do best, i.e. growing your business. With the top IT and hosted services, Philadelphia has to offer by your side, you needn't worry about tech downtime every again.
Get in touch with the leading IT services in the Philadelphia area , so we can work together to grow your business. We offer a wide range of solutions to benefit both small and large enterprises.