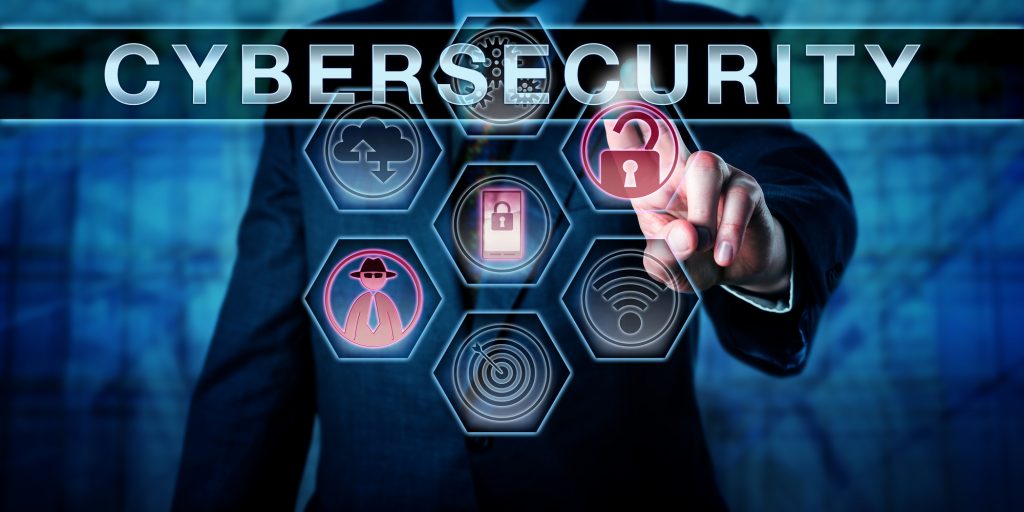 Did you know that on average, cyberattacks cost companies $200,000? This is such a huge sum that it's enough to put many out of business! The most important thing you can do for yours is to upgrade your cybersecurity. Contrary to what some people might think, it's actually very affordable to do. And in the long run, it'll be worth it when you can block malicious attacks and keep your company running. Are you worried about your company's cybersecurity? Then read on. Here's how you can prevent cyberattacks in 2021 and how cybersecurity services in Philadelphia can help.
Install Firewalls and Antivirus Protection
A firewall is essentially the gatekeeper for incoming and outgoing traffic for your network. So as you can see, it's vital that all computers have active firewalls.
Not only that, but they also need good antivirus protection. Consider investing some money into paid subscriptions instead of free ones, as the latter will only offer very basic protection.
Considering that smartphones (and tablets) are practically mini-computers nowadays, make sure all your employees install antivirus protection on their mobile devices as well. Many people forget about these handheld devices and end up with data breaches because of this.
Install Updates ASAP
Hackers are constantly looking for ways to penetrate your network. So developers are trying to outsmart them by patching up these vulnerabilities before cybercriminals can take advantage of them.
This means that installing updates and patches is of the utmost importance. The more time that lapses, the more chances of you being hacked.
Make sure your workers know to install updates and patches as soon as they're available. They shouldn't put them off for more than a couple hours or a day, max.
Limit Access to Important Data
At the very core of it all, one thing rings true: the more people that have access to important data, the more chances of it being compromised.
It might take some extra steps, but it'll be worth it in the end. With fewer people accessing sensitive data, there will be a lower chance of it being leaked. Plus, in the event that it does happen, it'll be much easier to pinpoint when it occurred and through which employee.
Limiting access doesn't just include digital data either. You should also take the proper measures to restrict access to rooms and computers in your workplace. For example, you can password protect certain computers so that only top-level managers have access and also use keycards for rooms with sensitive information.
You need to also keep track of all visitors and always provide chaperones for them. Ensure that employees keep tidy desks, meaning no confidential papers are out at any time. They should also lock their computers whenever they walk away from their desks, even if it's just for 5 minutes.
Back up Your Data Regularly
There is a type of cyberattack called ransomware. This is where the cybercriminal locks up your device and won't give you the "key" until you pay them a certain amount of money, usually in Bitcoin since it's anonymous.
The trouble with ransomware is that even if you pay the ransom, there's no guarantee that your data will be unlocked. So in the worst-case scenario, you might be left with a locked device, no access to your data, and a large sum of money paid out to these fraudsters.
One of the best methods to fight against ransomware is to back up your data regularly. Should your company fall victim to this attack, you can easily recover your information. Plus, if there's a natural disaster (such as a fire or flood), you'll have backups you can easily access.
In regards to data backups, it can also help to get business continuity planning in Philadelphia.
Provide Training for Your Staff
You'd think that technology would be the main defense against cyberattacks, but actually, your staff is! Human error is still the number 1 cause of data breaches in 2021. In fact, employee mistakes make up 88% of all data breaches!
Take this scenario: a hacker sends out a phishing email to your workplace. If your employees are able to recognize the signs of phishing, then they'll avoid opening the email, clicking on links, and downloading attachments in the first place. Whereas if they don't detect the phishing attempt, they'll do all of the above and cause your network to work hard to get rid of the malware.
So one of the best things you can do is provide security awareness training for your staff. IT pros can come educate your workforce about good digital hygiene, as well as test your network to see how secure it is. Some topics they'll discuss include:
Phishing
CEO fraud
Strong passwords
Credit card security
Safe web browsing
By upping employee awareness, this can drastically cut down on successful data breaches.
Get Managed Security Services
There are only so many steps you can take on your own when it comes to cybersecurity. Having the professionals step in can make all the difference!
For example, we at PICS ITech offer managed security services. These are comprehensive services that add a layer of additional security for your company. They include offerings like:
Managed firewall
Managed anti-DDoS
Managed intrusion prevention and intrusion detection systems (IPS/IDS)
Security awareness training
Getting all of these cyber defense services under one roof can be a huge relief to you, especially if you already feel overwhelmed with running your business. These professionals will ensure that your company's digital presence is always secure and compliant. They can also offer IT consulting in Philadelphia.
Get Quality Cybersecurity Services in Philadelphia
After reading this article, it should be clear that cybersecurity should be your top priority. By taking the proper precautions, putting the right security measures in place, and staying diligent, your company will stand a better chance against cybercriminals.
Make sure you also subscribe to outstanding cybersecurity services in Philadelphia. We at PICS ITech can help take the burden of cybersecurity off your shoulders so you can truly focus on running your business.
If you'd like to upgrade your cybersecurity in Philadelphia, then get in touch with us now. We also offer services like digital marketing in Philadelphia.