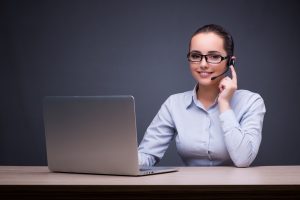 It's hard to imagine doing business without computers nowadays. From creating products to analyzing data and handling admin, they've become central to operations! And, with over 2 billion computers in use around the world already, our reliance on IT's only going up.
The result? Access to first-rate IT support is more imperative than ever before.
It's the only way for companies to contend with the myriad challenges associated with digital systems. Whether we're talking about rising data storage requirements or protection against cybercrime, IT support's fundamental to success.
That's where outsourcing IT services can be invaluable. Instead of handling your IT needs in-house, you hire a third-party provider to take on the responsibility. In so doing, you tap into a world of invaluable advantages.
Want to find out all about them? Today we're going through 7 essential benefits of outsourcing small business IT services in South Jersey. Check them out.
1. Cost-Effectiveness
In-house IT support is expensive. For one thing, you have to hire, train, and pay the salaries of a team of technicians. For another, you have to purchase the essential hardware and software required for the task!
Then there's the opportunity cost to consider. The time and money you spend addressing IT issues could be allocated to other revenue-generating endeavors. That's a big deal for start-ups and SMEs that have minimal resources at their disposal.
Outsourcing IT services are cost-effective in comparison. You pay a fixed cost each month for the support you receive. Not only is this cheaper, but it also makes your overheads more predictable in the process.
2. Restore Your Focus
Small teams tend to juggle multiple roles and responsibilities. You might have a single person operating as CEO, CMO, and CFO at the same time! With so much going on already, adding IT tasks to the mix can be one distraction too many.
Outsourcing your IT has a profound impact on these predicaments. You remove the burden of responsibility from your shoulders and pass the baton to the pros. This enables your team to refocus on primary tasks and get back to growing the business itself.
3. Expertise
Hiring a third-party provider gives you access to experts in the IT industry too. That's a compelling advantage for small businesses who can otherwise:
Lack the in-house expertise to handle complex IT problems, and
Struggle to hire talented technicians who'd prefer to work for larger (AKA higher-paying) companies.
In other words, you can tap into a knowledge-base that would otherwise be off-limits. You'll solve issues faster, protect yourself better, and refine your current IT systems.
Better still, you can expect the support you receive to improve over time. The company you hire will get to know your business as the weeks, months, and years go by. They'll understand your requirements and hone their input to maximize your ROI.
4. First-Rate Equipment
Expertise is all-important. Yet the real magic happens when you combine it with state-of-the-art technology. And, guess what, that's exactly what you get with managed IT services!
Remember, their entire operation is centered on information technology. In the same way that you invest in tools and equipment to give your company an edge over competitors in your field, so do they. Having access to the latest IT resources and staying ahead of the latest IT trends sets them apart from the crowd.
They attract new clients; you reap the rewards of modern, first-rate equipment without paying for it! This boosts your levels of security, facilitates scaling, and improves efficiency.
5. The Ability to Compete
In the past, SMEs faced an uphill battle in terms of IT. They met the same challenges as the giants in their industry but lacked the financial resources to contend with them. They couldn't afford to hire the best technicians or upgrade their hardware all the time, for instance.
This predicament changes when you move away from the in-house model and outsource IT instead. Tapping into state-of-the-art technology helps you compete with your biggest competitors. You leverage the managed service provider's (MSP's) equipment and level the playing field as a result.
6. Constant Support
There's no way of knowing when an IT emergency's going to strike. They can occur at any moment! Heck, it could be the middle of the night on Thanksgiving and a cyberattack could cripple your digital systems.
Scary prospect, right? Choose to outsource your IT, though, and you wouldn't have to worry. The best MSPs deliver 24/7 support throughout the year.
Think of it like hiring security guards to patrol your property. You'd have a team of highly-trained experts monitoring the situation at all times, tracking activity, and keeping an eye out for anything untoward. If something goes wrong, they can intervene before it becomes a more serious problem.
7. Peace of Mind
The ultimate business case for outsourcing IT services in South Jersey comes down to peace of mind. After all, computer systems are complex, IT issues have dire consequences, and cybersecurity threats are omnipresent! It's easy to feel stressed out and overwhelmed when you don't know what you're doing in this realm.
Each advantage we've discussed so far should alleviate your concerns. Hire an MSP and you'll have expert technicians with specialist equipment on hand at all times. Throw in the financial incentives and you should sleep sounder at night!
Remember the Benefits of Outsourcing IT Services in South Jersey
IT systems have become a permanent and irreplaceable component of business success these days. However, our operational reliance on them opens the door to trouble too. All it takes is one power cut, phishing attack, or hacker to hamstring an entire company!
Unless that is, you start outsourcing IT services. As we've seen, these modern-day alternatives to in-house IT teams offer myriad benefits to SMEs everywhere.
With any luck, this article will have revealed exactly why your business would gain from third-party IT support. Is your South Jersey SME looking for first-rate managed IT services?
We can help. Contact us today to find out more.