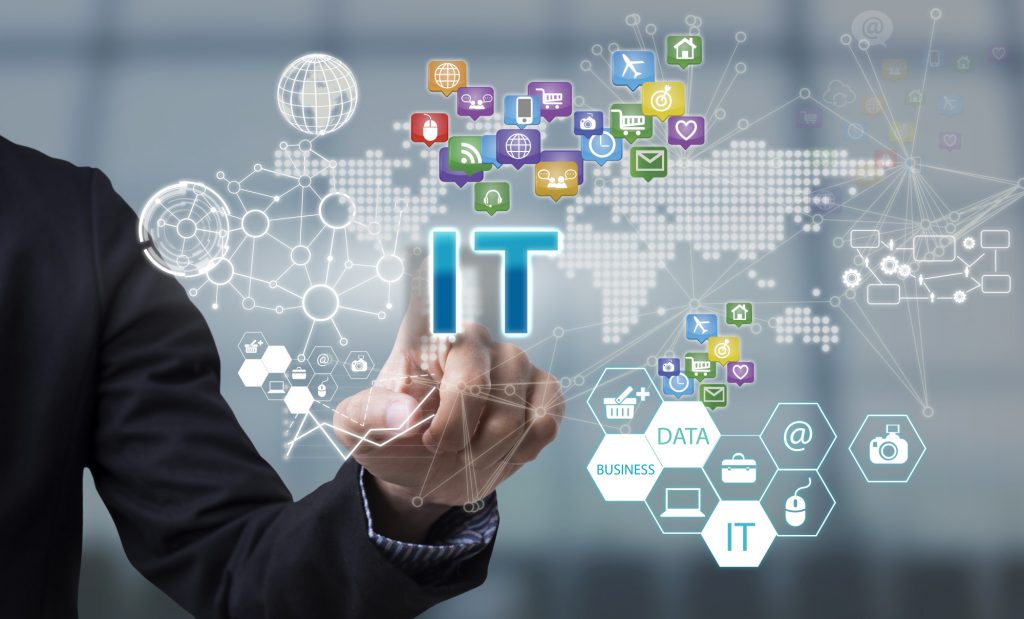 It can be said that 2020 and the pandemic have brought with them many changes to the way we work, the way we plan, and the way we measure our businesses.
The pandemic has impacted us all in so many ways, and your IT Plan for 2021 has certainly been influenced by it.
The IT plan is, now more than ever, a vital part of your business plan. We have been taught that we must have a business plan, it must be SMART, it must have objectives, it must have a strategy, and it must be stuck to.
It is a daunting task to prepare a detailed plan for the coming year. Read on for tips on how to create your IT plan for 2021.
Preparing an IT Plan for 2021
Previously, every two years or so, the IT Plan or roadmap would be set by the CIO. In the past, the slower rate of technology innovation and application development influenced the frequency of setting and reviewing the IT plan.
Companies used to create in-house applications, to create competitive advantage and usually release less frequent changes. Nowadays, IT planning frequency will need to be shortened from years to quarters, or even months. That is because the rate of technology change and obsolescence has increased exponentially.
The scope of IT Plans has broadened. CIO's need to plan and support more systems and third-party applications than ever before. There is a new and elevated demand for IT specialization. Scaleability brings cloud technology into IT planning with day-to-day work such as desktop support being outsourced.
Use Technology Differently
When the pandemic hit, normal business processes along with support processes had to change very quickly. 2020 showed us we can work remotely. In fact, we can nowadays work practically anywhere.
That said, a lot changed for this new distanced way of working. No more two-day 'strat' sessions at the lodge, and no more off-site brainstorming sessions.
Also, no more IT Service desk technician popping to your desk to sort out your printing issue. And no more automatic software updates on the company network!
In 2021, we will be more comfortable with these new ways. We will be able to hold workshops online using collaboration software, and we will be able to call the service desk. We will also be quite comfortable with a technician logging onto our laptop from home.
This needs to factor into your planning for 2021. Some of these new processes may take a little longer to pull together, and it may take just a little longer for support to get to you. What if the issue is your internet connection? You may need to take your laptop to the office – along with all the new control measures in place, this may take a while.
In the past, we have been able to set the company technology landscape for the coming year easier. Our customers will have a louder voice in 2021. They will be more specific as to the technology they want to use and will expect you to align.
Make Use of Partnerships and Service Providers
In 2021, we will become more and more dependent on reliable, available, and functional technology. In our day-to-day work, we are not all expected to be technologists. We know how to use our computers, smartphones, and tablets to 'do our job', but we, quite likely, do not know what to do when it all goes pear-shaped.
By 2021, it will become more important to partner with service providers. These service providers are experts in the fields of the diversity of technology we use and will continue to use throughout 2021. This means we may need to have to contract more service providers in our IT Supply Chain.
Plan in Smaller Increments
Throughout 2020, we have had to make a continuous change to our plans. What was the plan today that may not be so tomorrow, next week, or next month? Planning in smaller increments will allow you the opportunity to shift your plans easier.
Do Scenario Planning
Setup regular 'what-if' sessions. Pose a scenario to the team and ask them to plan their way through it. Hold these sessions online. Make use of the technology you expect your company to use in their day jobs.
Plan to be Agile
The rapidly changing events of 2020 tested the speed and flexibility of people, processes, and technology. The rate-of-change in technology has exponentially shifted. It is said that technology refreshes itself every 18 months, but 2020 has warped this to every 6 to 9 months.
Solution providers are releasing new offerings, software, and services monthly. In the past, this was more static with a release possibly once or twice a year.
Hear the Customer
In the past, we had been able to set the company technology landscape for the coming year easier. Our customers will have a louder voice in 2021. They will be more specific as to the technology they want to use and will expect you to align.
Plan for Cyber-Security and Compliance like you never have before
As responsible entrepreneurs, we need to make sure we are taking every precaution to protect our customers and our data.
An overzealous approach to securing your IT environment can be costly and could stifle your plans.
The remote workforce has brought with it several challenges, not just on the people level but on the technology level too.
Test your IT supply chain, and test it often. Don't wait for things to change and then try to react.
You can plan to be proactive in 2021. Use your supply chain and service providers' optimality in your plans for 2021.
Expect the Unexpected
2020 has shown that we cannot predict the coming year in the same way we have done in years gone by. The pandemic has certainly shown us that predictability is out of the window.
Governments around the world will be changing the rules at an unprecedented speed. Your IT plan for 2021 should be set, best as you can, for this.
Expect and plan for breakages in your supply chain and service provider network. After all, they are under the same stresses and pressures you are.
Check out our services page for IT simplified solutions!