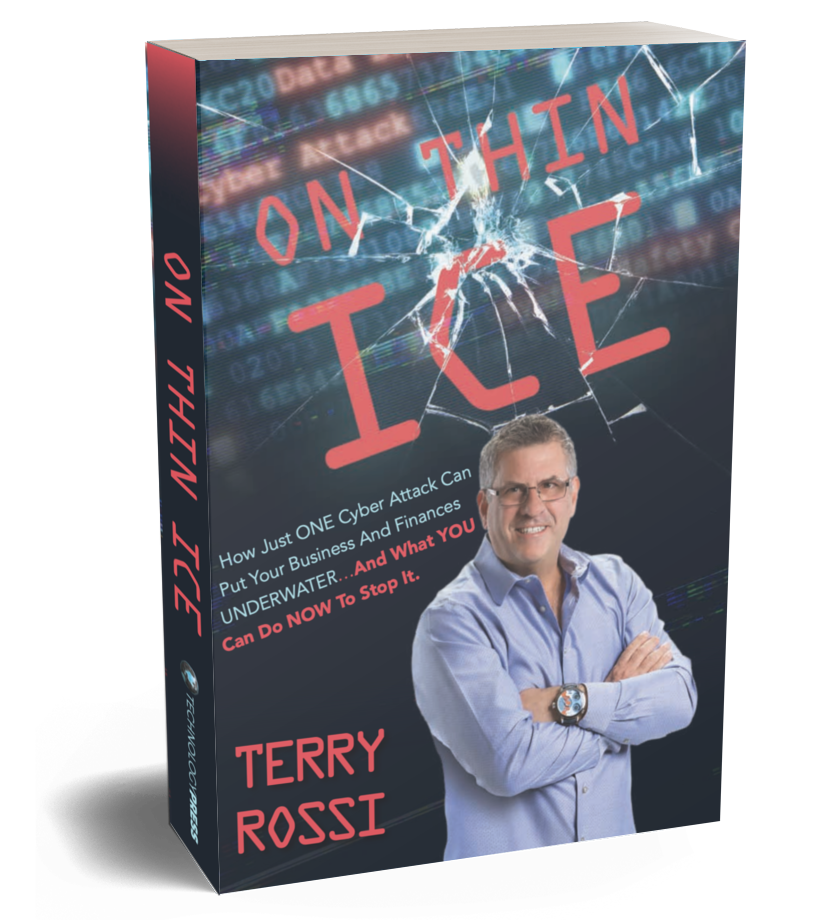 Mount Holly, NJ- October 15, 2020- PICS ITech co-founder and CEO, Terry Rossi, has teamed up with 31 of the top leading IT professionals across the country in the release of the new book, On Thin Ice. Sharing their proven strategies to help prevent the imminent threat of cybercrime and protect your business. Rossi utilizes his twenty-five years of vast knowledge and expertise in the IT industry to help small business owners navigate the rough waters ahead. He dedicated writing his portion of the book to assure small business owners are aware of the real risk of Social Engineering Attacks. As well as the preventative measures to take to make sure their business data, finances, and personal identities are safe from cyber-criminals. On Thin Ice will be available on Amazon on November 19, 2020.
"We have seen an ever-increasing rate of cyber-crimes crippling small businesses in the Philadelphia area.", says Terry Rossi, CEO of PICS ITech. "The COVID-19 Pandemic has left businesses more vulnerable which cyber-criminals have been using to their advantage. Creating scams that look more legitimate, disguising themselves as sources such as the Center for Disease Control and other government entities. We have found reports stating there are over 1,700 high-risk Coronavirus-themed domain names created every single day, putting your business risk at an all-time high."
For over twenty-five years, Terry has led his team to solve computer and technology challenges for companies as big as Johnson & Johnson and the Wall Street Journal and as small as your local service provider. PICS ITech focuses on educating and guiding businesses through their technology investments to improve productivity, security, and return on investment.   Terry believes that technology should work for you, not against you.
Terry, a proud member of Infragard, which is a joint partnership between the FBI and critical security professionals in private industry, has invested months of research and testing to establish the practices presented in On Thin Ice.  
"I'm a small business owner, so I understand the stress and importance of business data safety. The goal of my chapter in On Thin Ice was to assure the next time you open an email, click a link, or simply browse the web, you can feel confident that you know the warning signs of social engineering attack.  I want to keep your repetition, business data, and finances are safe from the wrong hands. Since the COVID-19 Pandemic and the transition to a remote-friendly workforce, it's been more important than ever to be aware of the signs of a cyber-crime." 
The authors of the book have chosen not to receive royalties from the book's sales and will be donating that money to the St. Jude's Foundation, a children's research hospital that specializes in the treatment of children's catastrophic diseases, specifically leukemia, and other cancers. Along with the purchase of On Thin Ice, you will be receiving free bonuses from PICS ITech with a value close to $1000 to aid in your business's security strategy.
Just one cyber-attack can put your business and finances underwater, do you know what to do to stop it? For more On Thin Ice information and book release visit pics-itech.com/cyberbook