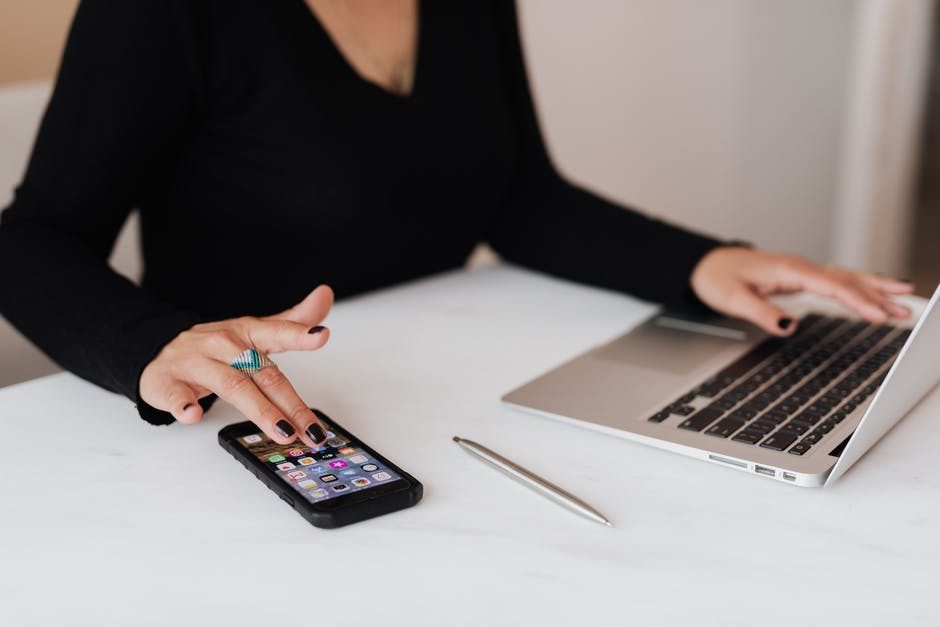 The recent pandemic has most of us working in the safety of our homes, and remote work is a reality for the majority of Americans. Thankfully, it seems that progress is still being made and many companies are able to move forward despite the challenges. That being said, the world of remote work is still a new thing for most companies, and many employees are having difficulty navigating the purely virtual world all on their own. Staying connected is a big part of successfully working remotely, and incorporating managed mobility services is the best way to do that.
With MMS, your company can continue to stay connected to the business hub and have instant and continued access to company resources. Read this article to find out more about what managed mobility services can do for you.
What Are Managed Mobility Services?
There was once a time when everything work-related had to be completed on a PC. This made sense considering they were the first type of computer technology to go mainstream in the workforce, and the only one for quite some time. However, things change, and the introduction of new computer tech has flooded the business scene in more recent years.
Now, tablets and smartphones also dominate the workspace, and it's not surprising to see them used extensively for office purposes. However, even with that being the case there still seems to be multiple software platforms that are designed to run primarily - or only - on a desktop or laptop.
With so many employees using multiple devices to work, and with these same employees frequently being on the go, there had to be a way for everyone to have equal access to the company software so they could work wherever they were. Managed mobility services provided the answer.
MMS is the creation and utilization of special mobile apps that allow mobile devices to connect and work in the company software. Instead of having the IT department deal with the complexity of trying to manage multiple devices on the same platform, MMS allows for communication between remote office workers and helps them to interact with the business databases, emails, and other corporate content using the app.
The Benefits of MMS
There are plenty of reasons why you would want to invest in enterprise managed mobility services, and your company will definitely benefit from its use. Here are a few of the most important reasons for your business.
Get Work Done Anywhere
The biggest reason why you'd want to invest in MMS software is that you and your employees can get work done from any location. Whereas at one time you couldn't accomplish anything once you were out of the office, managed mobility services give you the ability to work no matter where you happen to be.
This is a huge deal for your company because you can continue to complete projects, offer goods & services, and constantly work towards growing your business no matter where you are or what event is happening in the world - even if it's something as big as a global pandemic.
Saves Your IT Department
Before the invention of MMS, the IT department was the main entity responsible for making sure remote workers could log in and do their work - and the process was a pain. Since the programs used were designed for PCs, it often was too much time and effort to modify the company software for use on a mobile platform - if they bothered working with it at all.
Managed mobility services are a simple solution that takes very little time to incorporate into the company infrastructure and the quick setup saves you time and money, allowing you and your employees to get to work without missing a beat.
It's the Future
As much as we may love our traditional brick-and-mortar setting with our hub of computers, we have to come to terms with the reality that this most likely won't last forever. The wave of the future was bound to be in the form of remotely working through company software; all COVID-19 did was speed up the process.
Instead of trying to keep your company in the past and hoping for a return to normalcy, why not prepare your company for what's to come? You'll still be able to work in the office on regular computers once the pandemic settles, and when the world finally begins to make the change to working fully in a remote setting, you'll be one of the first to make the moves happen.
For the Tech You Need
Now that you know about the benefits of having managed mobility services on your side, you and your team know how to stay productive no matter the distance and get the tasks done. The next step is finding the services you need from a company that you trust. We're the right people to help you.
At PICS iTech, we make sure to give only our best to our clients when it comes to business technology. We offer a wide range of services, including managed mobility services, security assessment, IT consulting, backup and recovery services, digital transformation services, and so much more.
Ready to get started? Take a look through our site to find out more about what we can do for your company, or reach out to us to start setting up your company with our services. Let's get you going in the direction of success!