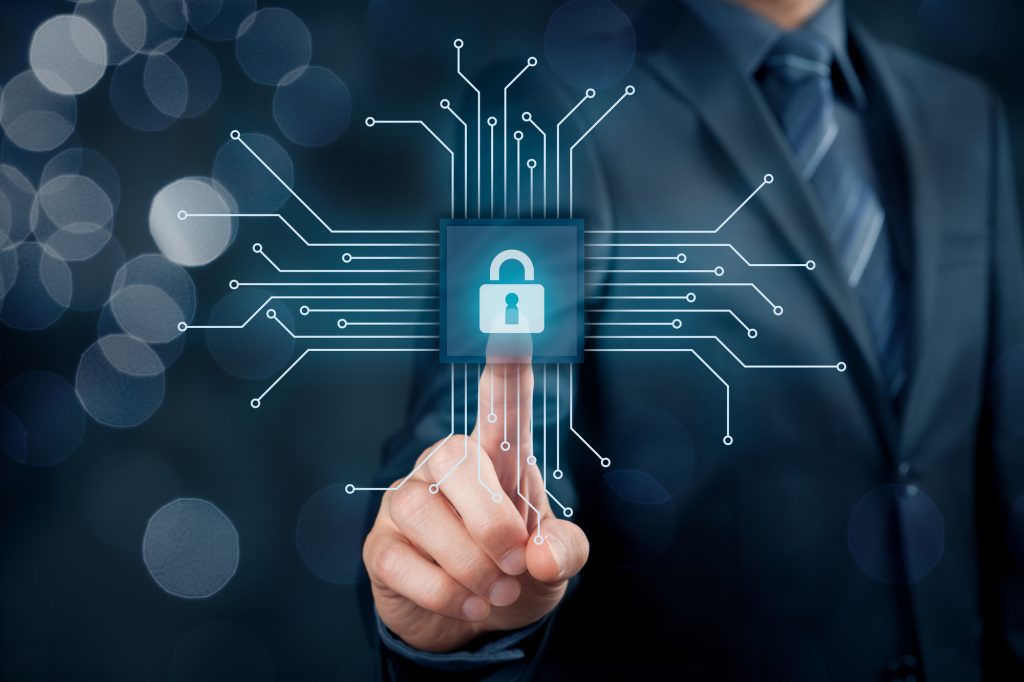 National cyber security awareness month is your opportunity to show staff members how committed your company is to keeping data safe.
Two organizations sponsor National Cyber Security Awareness Month (NCSAM). Those groups are the Cyber Security & Infrastructure Security Agency (CISA) and the National Cyber Security Alliance (NCSA).
For 17 years, these organizations have hosted the event. NCSAM promotes awareness about the importance of national cyber security. The objective of NCSAM is to offer consumers and businesses resources to stay safe and secure online.
To learn how to make the most out of cyber security awareness month, continue reading.
Cyber Security Matters
Each year, NCSAM sponsors a different theme. This year, the NCSAM theme is "Do your part. #BeCyberSmart."
The event organizers designed the #BeCyberSmart theme to encourage people and companies to own their role in protecting their digital footprints.
Also, the theme stresses personal accountability. It also emphasizes the importance of taking proactive steps to improve cyber security. In accordance with the event, October is a great time of year to remind employees about the importance of staying safe online.
NCSAM emphasizes another catchy phrase, which is "If You Connect It, Protect It." During the month of October, the CISA and NCSA promote different areas of cyber security focus each week.
Week 1: The official NCSAM kickoff
Week 2: "If You Connect It, Protect It."
Week 3: Securing Devices at Home and Work
Week 4: Securing Internet-Connected Devices in Healthcare
Week 5: The Future of Connected Devices
During the yearly event, you can use #BeCyberSmart to promote your involvement in raising cyber security.
Today, cyber security is everyone's responsibility. It affects both peoples' personal and professional lives.
Now, people make use of a range of devices. These devices include:
• IoT devices
• Smartphones
• Social media
• Other internet-connected technologies
Now, society is more connected than ever before. With this convenience, however, comes a responsibility. Today, people must protect their sensitive personal and professional information from prying eyes.
A Quick Look at Today's Cyber Threats
In the first half of 2019, hackers accessed more than 4 billion sensitive digital records. They accomplished this unfortunate feat across the span of more than 3,800 data breaches.
Furthermore, companies do not report all data breaches. Some aren't even aware that their information has been compromised.
On average, it takes close to 200 days for an organization to detect a data breach. For nearly half a year, a malicious actor might abscond with information undetected.
For these reasons and more, the national cyber security month serves as a yearly reminder to remain vigilant. However, you don't have to wait once a year to reevaluate your personal and professional cyber security practices. Ideally, you should always remain mindful of how you protect your important data.
In light of these kinds of attacks, cyber security jobs are on the rise. In your role as a business owner and even a consumer, you add a lot of data to the digital universe. However, it's important that you protect it.
The Thing About Passwords
Cyber security month is an excellent time to introduce employees to password managers and multi-factor authentication. For instance, a password manager is a great way to give the IT team a hand in keeping your network safe.
Like any good digital citizen, you most likely use different passwords for different logins. However, it can prove challenging—if not impossible—to remember them all. A password manager can relieve you of the burden of remembering your challenging login credentials.
There are several top password managers. However, they all work basically the same.
Typically, a password manager will save your logins automatically when you log into a site. It also allows you to update your passwords as needed.
Preferably, you should change your passwords every six to twelve months. You should also change your passwords immediately after finding out about a breach.
Meanwhile, multi-factor authentication (MFA) is a security measure that goes beyond encrypted passwords. It's a way to provide extra security for your accounts.
MFA is an extra step that adds another layer of login security. When you use an MFA, you must use two or more factors to access your account. These factors might include:
• Fingerprint scans
• Identity cards
• Key fobs
• Passwords
• PINs
• Retina scans
• Security tokens
• Usernames
With MFA protocols in place, a hacker must provide another form of authentication to access your account. MFA helps even if they already have your password.
This security feature makes it more difficult to breach your account. MFA is not impenetrable. Hopefully, however, a hacker will feel that it's too difficult to breach your account and move on.
Cyber Security Awareness Month Is the Time for a New Attitude
Cyber security month is your opportunity to compel staff members to own their digital profiles. In other words, it's a good time to encourage employees to take inventory of their apps and smart devices. These items house personal and professional information every day.
As an example, you can encourage employees to review the security measures on their personal media profiles. This seemingly innocent digital asset can provide clues to help hackers to launch a successful social engineering attempt that can compromise a company network.
A review of current device usage is especially important for IoT connected devices. In the healthcare field, for instance, organizations frequently make use of IoT devices that connect to hospital networks automatically. This convenience can create an easily overlooked vulnerability.
It's important to build a full overview of your digital domain. Once you do, you can secure it. Tools such as multi-factor authentication can help you secure your network against phishing scams and other cyberattacks.
Most successful network breaches start with a phishing attack. Many workers are unfamiliar with the ploy. During a phishing attack, hackers use social engineering tricks to convince employees to reveal their passwords.
It's important to train employees to remain wary of this kind of attack. It's not uncommon for people to unknowingly fall victim to this kind of malicious activity.
A Trusted IT Service for Your Enterprise
Hopefully, learning more about cyber security awareness month has compelled you to rethink your network security. If so, we can help you take your digital corporate security to the next level.
PICS ITech has earned recognition as one of the world's top cyber security companies for seven consecutive years. We've also earned rewards from several prominent organizations.
At PICS ITech, we're dedicated to delivering top-notch technology services. Our expert cyber security team can help you rest at ease because you'll know that your business data is safe.
Please feel free to contact a PICS ITech expert at (609) 454-6152. If you like, you can also sign up for a free cyber security consulting review.