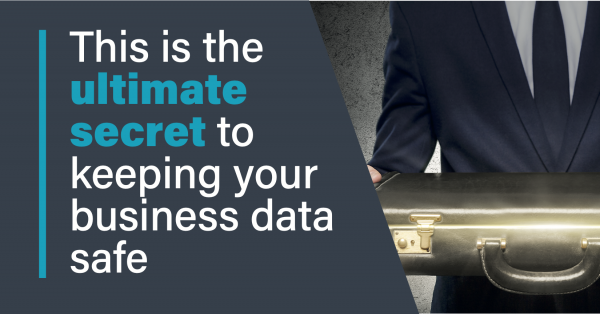 Hackers are targeting all businesses, all the time. With the evolution of cyber-crime, there is much more to worry about than pressing one bad link. Spoofing, pharming, and whaling are just a few of the ways cybercriminals are getting access to your business's hard-earned data.
Using clever automated tools, it's becoming more and more difficult to decipher what's real and what's a scam.
We know what you're thinking, "But my people are savvy professionals. They're not going to fall for a scam." We hear it all of the time. But do you know who else are savvy professionals?
Cyber-criminals.
During these unperceived times, more employees are working from home, spreading out your threat footprint. It's only a matter of time your business becomes a victim of a cyber-crime. Can you really afford to underestimate the importance of good cyber-security education?
We're just like you, a small business with employees that can make or break the safety of our business data. This is why we invested in ongoing security awareness training and testing for our workforce. We've spent six months in selecting the world's leading cyber-security platforms to migrate our clients to for the last 24 months, as well as taken the time to write you a brand-new guide giving you the ultimate secret to keeping your business data safe.
That's not all, with the download of the Ultimate Secret to Keeping Your Business Safe you will also receive:
1. No-cost phishing test on up to 100 of your employees to get a baseline score of your team's "click" rate.
2. A PDF report in 24 hours with your employees "Phish-Prone" and how your company compares to others in your industry
If you are alarmed by the outcome of these results and want to move forward with us, we will give you straight-up pricing and work to implement your cyber-security within the next 14 days.
Imagine going to sleep at night with ease, knowing your entire staff is aware of the dangers of cyber-crime keeping your business's data is safe. Take the first steps and download the Ultimate Secret Guide or contact us today and see how we can help you improve your business's cyber-security.
But remember, shhhhh…it's a secret!