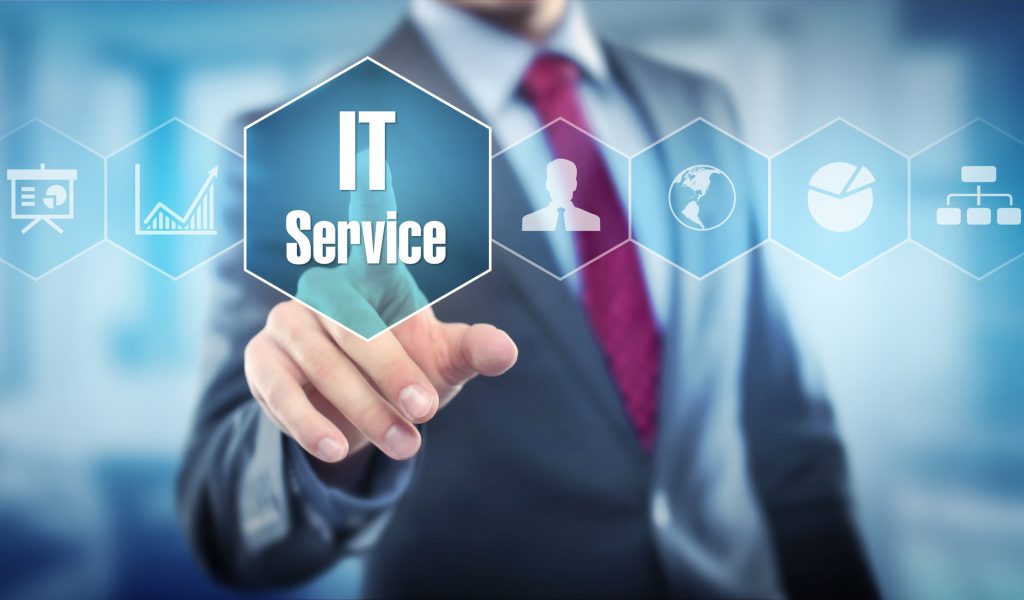 American companies spent a whopping $2 trillion on digital transformation in the year 2019. Businesses are waking up to the new tech-oriented business environment.
As such, technological advancements continue to reshape the organization. The transformation is through the integration and the streamlining of business processes.
If you have been unsure about the need for IT services in your entity, then it's time to smell the coffee. Digitally transformed businesses have flawless processes with real-time benefits. Are you stuck trying to understand how IT services can revolution your business?
You are in the right place. Here, we discuss how IT services and improving your digital maturity score can transform your business.
Changing the Idea of the Workplace
Today, a typical workday starts long before your employees walk into the office. Other times, most employees don't even get to the office at all. Yet you and your team can still meet targets and increase profitability with incredible ease.
It's now possible to achieve deadlines beyond the office boundaries with managed IT services. The boom in work from home and mobile offices are the reason most offices are now empty. This is happening in 2020 more than ever as more staff work from the comfort of their homes.
Embracing the mobile workforce approach has a range of benefits. They include convenience, a better quality of life, greater productivity, and flexibility. For your company to fully support a work from home workforce you need to strive to improve your digital maturity and digital transformation.
Businesses that are embracing the work from home direction can benefit from full service managed IT services. Your company can also benefit from a full-range of benefits with our mobile workforce solutions. With PICS ITech, you can now manage your staff from any location with incredible ease and still meet all your targets. No longer is it the firewall, server and some workstations, today's distributed companies are dealing with home routers, children on the network and after school slow downs. An IT Service provider can help you navigate and streamline your digital workforce.
Transforming the Process of Communication
Communication is at the center of a myriad of organizational processes, including decision making. In the past, communication has often been a significant hurdle for most businesses. However, a a digitally transformed company can now not only communicate but also collaborate, anywhere on any device at any time. Are you setup for this, even if you are get our new guide for several ways you can get started or improve your digital transformation.
Most modern companies now enjoy more integrated sharing of information. Meetings are no longer only reserved for physical engagements as businesses embrace online meetings using tools like Microsoft Teams and Zoom.
The idea of communication is now shifting from the traditional models to a more effective approach. Technology has made it easy to send messages and to receive feedback in real-time.
All you need to do is ensure that your business has adequate email spam protection and mobile device IT management from PICS ITech. The approach helps to ensure flawless communication processes.
Data Security
Most traditional businesses struggled with data security, given the vulnerabilities in old-fashioned data management and storage systems. Modern businesses handle enormous sizes of data, some of which are delicate customer information. Finding the right balance in the management of such data has often been a significant problem.
Digital transformation has solved this problem for most businesses. With managed IT services, data security at the workplace is improving. The introduction of end-to-end hardware and software-based data encryption means that you no longer have to worry about information security.
Our managed IT services at PICS ITech include comprehensive security assessment for all your organization's systems and platforms. We also help monitor your implementation of password policies. The service also covers the adherence to compliance regulations in the sourcing and use of delicate information to minimize the risk of data security breaches.
Data Storage and Backup
The total of the world's data generated per year will hit at least 175 zettabytes by 2025. Much of this data will reside in the cloud, given the apparent shortage of data storage options in data centers.
Most modern businesses are struggling to keep up with the need for data storage and backup options. This has become apparent as the size of delicate data in the company's systems grows.
Are you among the many organizations wondering how to manage customer information and other essential data records? Moving your information to the cloud could be a lasting solution to your business data needs. With managed IT services, you can now store and backup all your delicate business on the cloud.
The best thing about storing your business in the cloud is the option of scalability. You don't have a limit to the size of data you can move to the cloud for your business. Our services at PICS ITech include cloud services and office 365 migration. With your data on the cloud, sharing, collaboration, and the restoration of lost files are now easy and fast.
Customization
Your business model should be flexible enough to adjust to the waves and trends in the markets. However, most traditional business structures were hard to customize with the forces in the specific sectors. Today, technology makes customization easy.
You can now adjust your organization's activities to fit into the primary vision. Managed IT services now include the use of business model-specific software. The option allows you to integrate all your operations into your organization's mission and vision.
Most companies that are embracing digital transformation now have facility management software. The software enables technological support to customize service delivery. You can now use technology to enhance a sense of uniqueness in achieving your organization's objectives.
Enhancing Efficiency
There's no doubt that technology is responsible for the changing scope of efficiency in most modern businesses. The use of innovative tools to monitor deadlines has become a critical driver towards organization's efficiency. Modern employees spend less time completing tasks due to innovations in technology.
These developments mean that the modern organization is more efficient. The outcome is a greater aspect of productivity. Such profitability is achievable as technology makes work easier and more rewarding.
It's Time to Outsource Your IT services
Digital transformation will drive the growth of most businesses going forward. If your business is yet to join the bandwagon, then you might be missing a lot. Managed IT services help you integrate your business.
We bring on board diverse technological insights aimed at revolutionizing the business context. The transformation comes with unmatched benefits for your entity.
Helpful Resources 
Get your Digital Maturity Quick Score & Report - This quick and powerful assessment will ask you 7 high-level Yes/No questions and will take approximately 2 to 3 minutes to complete. Once completed we will prepare and present the findings and action items.
Schedule a 20-Minute Digital Maturity orientation meeting - Get answers to your most pressing Digital Transformation questions and learn how other businesses are converting their technology into a competitive advantage.
Learn more about us and The Digital Maturity Group - See why we were selected to help Philadelphia and South Jersey businesses simplify their Digital Transformation.