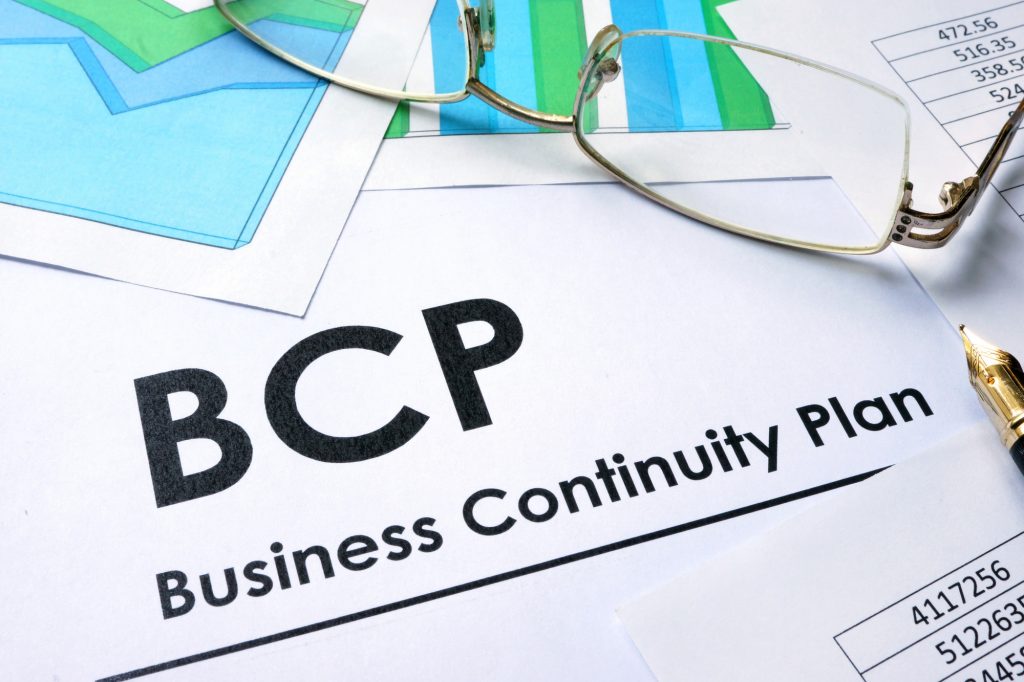 You can't afford downtime in your business. For you, downtime means money lost and unhappy clients. You need a contingency plan for what to do when something goes wrong.
From natural disasters to man-made threats, preparing through business continuity planning ensures that everyone in your business knows what to do. When nothing's going right, having a plan provides a roadmap for everyone to follow.
Don't worry if you don't know how to create your plan of action, keep reading to learn everything you need to know about how to respond successfully in the face of adversity. When you plan for the unexpected, you can rest assured that your team is prepared for anything that might happen.
What Is a Business Continuity Plan?
Unplanned disruptions and downtime can be a normal part of running a business. But they also mean lost revenue and lost opportunity cost as well. You need a plan for how you will respond during certain situations.
Your plan is the roadmap your team can follow should anything go wrong. Everyone needs to know the plan and know their expectations within that plan. Your business continuity plan will cover the processes and procedures that everyone will need to follow. It will also outline which assets your business has in place to succeed in the face of disaster.
Everyone who will be expected to play a role in the plan should have a copy of it and know exactly what their role will be. Additionally, every department should be able to quickly see in an outline of how they could be affected and what they can do to help.
Why You Need This Business Continuity Planning Process
If there is anything we can learn from our current situation, it is that we need to prepare for the unexpected. Don't risk losing everything you've worked hard to attain due to unforeseen circumstances. Your contingency plan can mean the difference between surviving the next major disruption to daily business and having to shutter your doors.
Whether you're weathering an attack from cybercriminals or natural disasters, there are several different disruptions you need to plan for and prepare to react appropriately.
Ransomware is a real problem and a rising crime in today's business and tech world. You need to be able to prepare and plan for any such attack. Additionally, your plan should include the steps and investments put in place to protect against ransomware and other cybercrimes.
What Are the Key Features of Your Plan?
Each business continuity plan will differ based on the needs of your organization. However, each plan should include these five key features:
Identify which business areas are involved
determine the scope of your plan
Outline the critical roles and functions everyone will play
Determine the acceptable losses and downtime for each critical area in your business
Determine a minimum viable plan for maintaining operations during the crisis
Your plan is the tool your team will use to carry your organization through your darkest hour. Unfortunately, this isn't a topic anyone likes to face, however, just like creating your personal will and filing your taxes, it still needs to be prioritized and well thought out.
Everyone on your team needs to know how and where they will access your plan. Additionally, each plan should clearly outline any necessary tools and supplies necessary to carry out the plan.
From knowing where your back up files are to how to ensure proper password protection, your plan needs to contain all the information needed to survive any attack or disaster. Don't assume you will be there to tell everyone what to do.
Mother nature has a way of surprising even the most prepared cities. If you get stuck in a blizzard in Buffalo, your team may need to be reacting to a hurricane back at the offices in Philadelphia. They need to know how to react even without their leader, and a plan gives everyone this assurance.
A written plan, with all the details everyone needs to carry out that plan, is necessary for every business.
What to Do When Plans Change
Like it or not, even the best-laid plans might not work out during some disasters. When your plan changes you need to have a system and a hierarchy so everyone knows who to turn to when they have questions and concerns.
Be open to your plans evolving as each situation presents itself. No two contingencies are the same and neither should your responses be the same each time. Your resiliency in these times of crisis will determine which companies succeed and which crumble under the pressure.
You Will Survive This Storm
Don't become a statistic the next time disaster strikes. Plan ahead for the inevitable so your business can survive and weather any storm that comes your way.
Don't risk ending up in the news due to lost data or breached customer information from a cyberattack. When you work with a professional you can rest easy knowing that the strictest security protocols are in place. Business continuity planning will protect your organization from anything that might try to derail your productivity or profits.
Protect your business and your clients with expert IT support from professionals here in your city. We work with small and medium-sized businesses here in Philadelphia and southern New Jersey. We will work with you to create your plan of action and ensure that everyone involved knows their expectations and where to get the information they need.
Don't delay, reach out to us today and we'll work with you to create your plan and prepare for the unexpected.