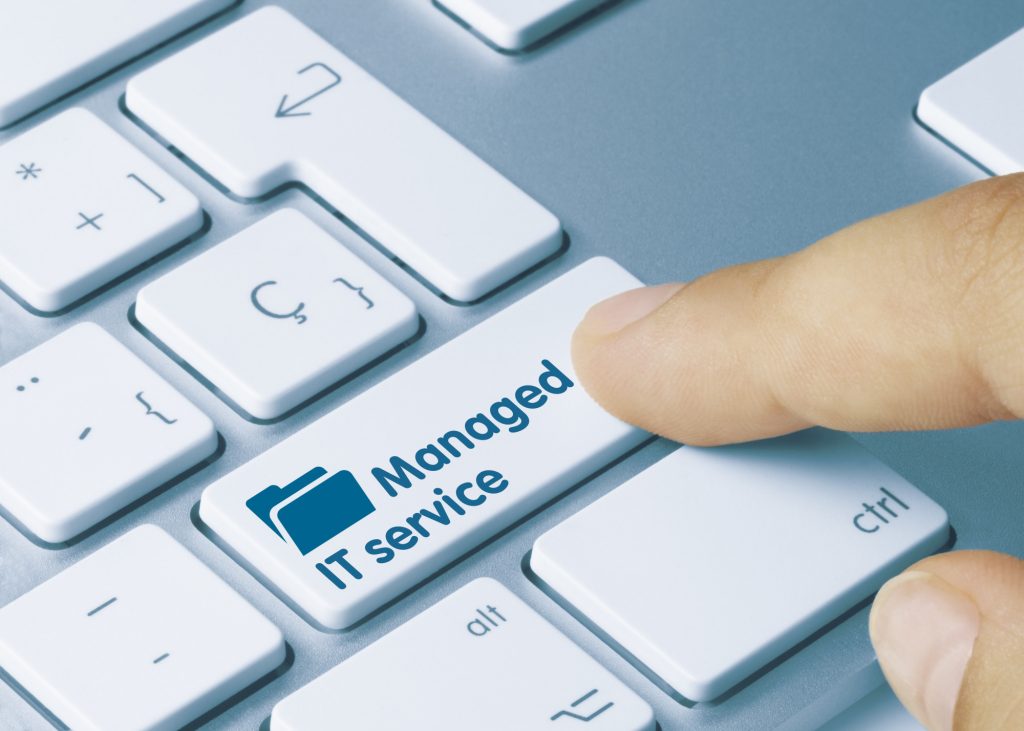 If you'd like to have a successful business, you must invest in reliable IT.
IT is something that many businesses are starting to focus on because most rely on the internet to operate. With this in mind, businesses are trying to adapt to the modern market and shift towards things like digital marketing.
However, many business owners fall short when it comes to IT because they don't understand how important it is. Having a single person that fixes your computers won't be enough to grow your business. Instead, you'll need to outsource IT services to get the most out of your money.
Read on to learn about 5 benefits an IT managed service provider can give you.
1. Reduce Labor Costs
One of the main benefits of hiring an IT managed service provider is being able to reduce labor costs. When it comes to training employees for IT, you'll have to spend a lot of money for their time. In many cases, you'll have to find other people to replace them if they don't live up to your expectations.
If you remove an employee from another position because you think they'll be qualified for an IT position, you'll need to find someone else to fill in their spot. The problem with this is you're risking a lot for someone when you don't know that they can perform well.
When you outsource IT, you can acquire a team of people that already have the experience to get started. While you may have to give them a quick rundown of what your business does, you won't have to spend weeks training them for the job.
2. Stay Updated with Technology
Many businesses struggle with staying updated with modern technology. While many businesses can get away with having the same tech for a while, you'll eventually need to modernize to compete with other businesses. No matter what kind of business you have, you should have modernized computers that let you work efficiently.
Plenty of different IT offerings can keep you updated with the latest tech, but you'll need to decide what's important to your business. If your business needs better computers, the IT team will inform you. You also won't fall behind on updates as the IT team will continue monitoring them.
Technology is constantly evolving, so it's optimal to work with people that know what's best for businesses. Even if you don't think your business needs modern technology, IT managed service providers will point out the things that will make your business better.
3. Increase Productivity
IT plays a major role in a company's productivity because it can prevent employees from having nothing to do. When an employee runs into a problem with a piece of equipment, they often have to sit around and wait for it to be fixed. However, IT services can reduce the amount of downtime.
It's common to see businesses without IT services suffer from a lack of productivity because no one knows how to make minor repairs.
One of the main purposes of an IT service is to make repairs and correct problems with technology. As soon as someone runs into a problem, someone from the IT team will take a look at it. If the problem will take no more than a few minutes (most of them don't), you can expect it to be fixed within minutes.
4. Stay Focused on Your Business
Whether you have a startup or medium-sized business, IT can take a chunk of one's focus. This can prevent owners from getting things done with their businesses, but outsourced IT is the solution for this.
Instead of worrying about onboarding people or fixing computers, the IT managed services provider will take care of everything. It's as simple as entering into contact with them. From there, you'll have a team of people to take care of everything IT-related, letting you focus on the core of your business.
This is something that many owners overlook when starting their businesses until they realize they don't have much time to do anything. The earlier you invest in outsourced IT, the more you'll be able to grow your business.
While you may be worried about IT service costs in the beginning, you'll realize it's a good long-term investment because you'll save more money in the long run.
5. Protect Your Business
Protecting business data is crucial, especially if your business holds onto customer information. Most businesses do because the data from credit and debit cards are stored in their computers.
Having this data leaked will heavily affect your business because no one wants to buy things from a business that's known for getting hacked. Fortunately, IT services can set your business up with a digital security strategy to avoid getting breached.
Between installing effective anti-virus software and implementing new strategies to protect employees, your business will be a lot more protected than it would be without IT services. They may also recommend introducing new equipment into your business that's known for being safer, such as Mac computers.
Start Working with an IT Managed Service Provider Today
Now that you know what some of the benefits are for hiring an IT managed service provider, it's time to start working with one today. Not only will you save money and increase employee productivity, but you'll provide your business with protection that will ensure you're able to grow.
Here at PICS ITech, we make sure that our clients are satisfied with our services. Whether you're looking to completely revamp your company's technology or simply want reliable IT services, we've got you covered.
Contact us to learn more about our IT services and boost your company's success today.