What is Google My Business?
Google My Business is a free tool from that allows you to list and promote your business on Google Search and Maps. If you have ever searched a business on Google and you received a listing like this, that is Google My Business.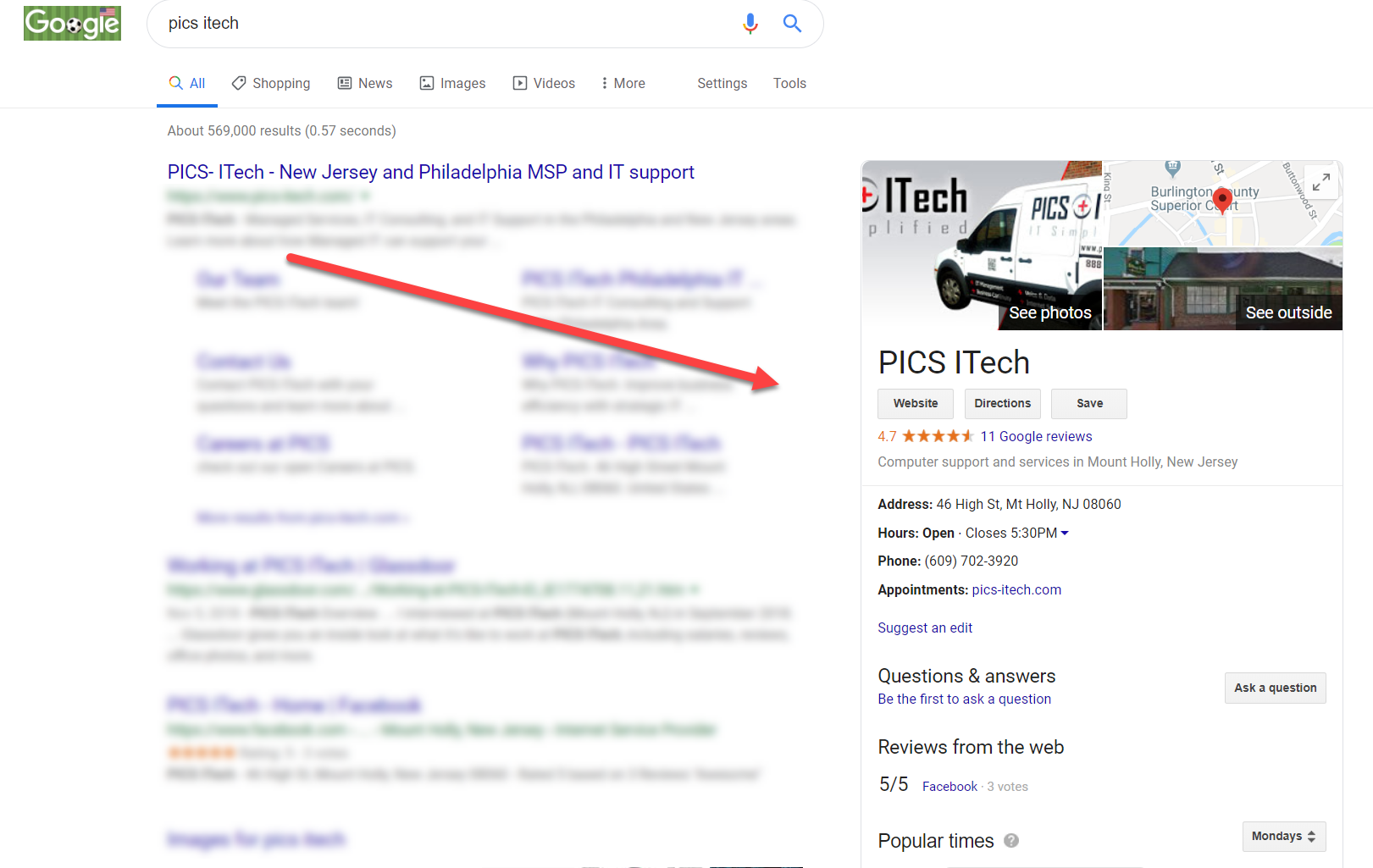 With your Google My Business account, you can advertise your business on Google without paying for any advertisements and if someone is searching for your product or service and they are in your area you are likely to show up on the first page.
You can post articles, menus, flyers and photos all on your Google My Business page. Think of it as another mini website for your business. It helps promote your business and increases your search engine rankings.
Getting Started – Claim Your Business Listing
The first step to getting your Google My Business listing up is to claim your business and here is how you do it.
Get your favorite browser and head over to https://www.google.com/business
Sign in with Your Google Account
Enter Your Business Name and Address
Search for and select a business category – make sure you choose this correctly.
Enter your Phone Number and Website URL
Select a Verification Option

Mail
Phone
Email
Upload Some Content
Now that you have your basic business information defined, including your hours, service area, phone and website. It's time to add some visual content so that your prospective clients can get a good feel of your business and what you do.
You'll want to add 8-10 different pieces of imagery to showcase your product, business or people.
Think about using some or all these elements to highlight your business.
Storefront Photos
Menus
Line Cards
Job Pictures
Service Sheets
Sale Flyers
Staff Party Photos
Headshot and Group Photos
Add Posts to your Listing
Google Posts are kind of like little advertisements that you can add to your listing for free. You can add text, images, calls to action and even include a link to your website or another landing page.
Here's some ideas for using Google Posts on your listing.
Publish your upcoming events
Promote your upcoming sale
Highlight your most recent blog post
Showcase your new products
Add a Booking Link
Google introduced "Reserve With Google" and now you can add a booking link right on your Google My Business page. You need to use a third party provider but the list includes some free sites to help you get bookings.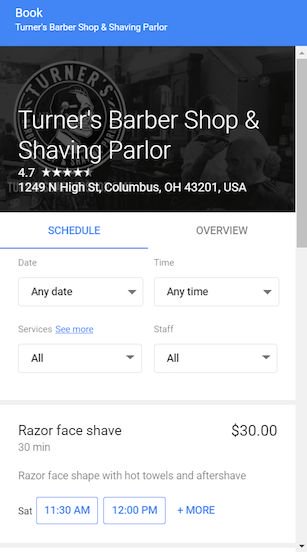 Start Collecting Reviews
Reviews help prospective clients feel better about doing business with your company. Studies have shown that almost 20% of local searches "plumber near me" result in a sale within one day, so have good positive reviews can really make you stand out from your competition.
It takes a little effort to get positive reviews, but it is worth it. Positive reviews are the social proof that will propel your business ahead of the competition.
In order to make online reviews work for your company, soliciting them needs to be an ongoing part of your marketing efforts. Use signage, requests for reviews in your email signatures and outside services like our Review and Reputation service to make this simple and ongoing.
If you're interested in our Review and Reputation service or learning about how your company looks to a prospect drop me a line and I will run an analysis for you.
Keep it Current for Best Results
No one wants to go to an outdated website, and this is true of your Google My Business page too. Make sure you keep the content current at least on a quarterly basis.
Refreshing Photos
Respond to Review Postings
Create Posts on your Google My Business Page
Add a Booking Link for Appointments
Refresh Specials and Menus
Add a Virtual Tour if your business warrants it. $$$
To learn more about professional managed IT services and how these services could help your business better budget IT costs both now, and in the future, please contact PICS ITech today at 1-609-702-3920.