Do you have a reputation management strategy in place for your company?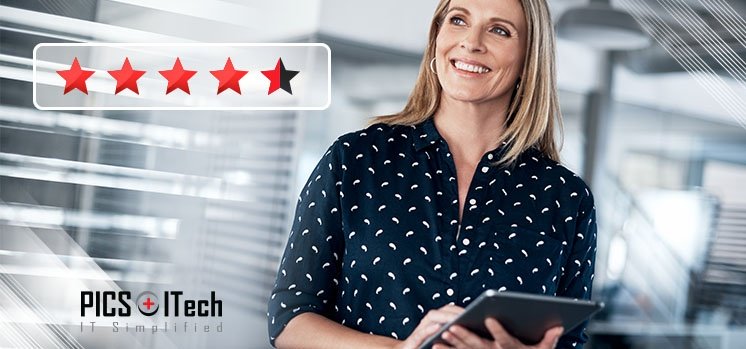 It's a mistake to believe that only large companies need to worry about their reputation.
Today, it's essential for all businesses—big and small—to pay attention to what their customers are saying about them both on the ground and online.
Whether you run a manufacturing plant, an accounting firm, or any other type of business, you need to consistently check in on company reviews, social media commentary, and other online content that affects your business's reputation.
When planning your marketing strategy you should take into consideration how everything you do reflects on your reputation. Clearly, this includes the quality of your customer service as well as your products.
A solid, positive reputation can assist you enormously in building your business and successfully growing over time. On the flip side, a bad reputation can be detrimental to company growth and overall success.
There is more to building, protecting, and boosting your reputation than you might have been led to initially believe, so we're providing you with 11 key tips to take into account when creating your own strategy for small business reputation management.
Let's get started.
Small Business Reputation Management Tip #1: Embrace Social Media
Social media is the ideal way to spread positive news about your company, products, and employees.
Use Facebook, Twitter, and Instagram to announce significant or interesting news about you, your company, or about an employee's accomplishment.
For example, if one of your employees just earned his college degree while juggling a job at your company, praise his efforts on social media. If you or someone at your company takes part in a charity event in your community, include that in a social media post.
These types of opportunities show your company's brand as caring, generous, and involved in the community. It also serves to keep your company present in people's minds when they see regular social media posts.
Small Business Reputation Management Tip #2: Create a Twitter Account
While positive feedback is commonplace for most companies, negative comments are bound to happen.
If your business receives a reputation attack on Twitter, which is an enormous platform, and you're not ready with a company account to respond, you will be at a definite disadvantage.
Pro Tip: The common standard is to have both a general company Twitter account for news (see Tip #1) and a second Twitter account for customer service to handle concerns and complaints.
Twitter is one of the no-brainer go-tos for a profile page that can be optimal for your name searches if you set it up correctly. It's common for small companies to set up a Twitter account and then not properly develop it.
Important to keep in mind: If your company's Twitter account isn't ranking on page 1 under your name in Google, then you likely have room to optimize and improve.
Small Business Reputation Management Tip #3: Build Out Your Company's Facebook Page
As we mentioned with Twitter, your business's Facebook Page can be very effective if it is built out and optimized properly.
For starters, your Facebook page should feature your name, appropriate profile photo, company relevant wallpaper, website, location, and description.
It should be linked directly your website and seek to have a growing number of followers. By posting regularly and continuously seeking to add new followers, Facebook will recognize your relevance and this momentum will help you grow over time.
Small Business Reputation Management Tip #4: Remember, the Quality of Content Affects Your Business's Reputation
As you've probably already concluded, reputation management overlaps with the fields of marketing, brand management, and PR… and all of these play a role in forming your public image.
You often hear about brands getting into trouble by offending people with insensitive ads or inappropriate tweets. So be aware that ads, blog posts, tweets, and all the content you publish contributes and shapes public perception and therefore your company's reputation.
We recommend ensuring that everyone on your team is on the same page and following the same policies. This includes anyone who creates content for you, manages your social media pages, or interacts with your customers in any way.
This goes hand-in-hand with a consistent brand strategy. Using consistent style, tone, and layouts in all your marketing and organic content will help make your brand more recognizable. It also helps you build a reputation.
Blogging
Another great way to grow your brand's reputation is to start a blog. By educating your prospective clients on your industry, as well as writing positive information about your products and services, you become a trusted and well-respected authority. Since the nature of blogs is fresh, new content, this attracts more readers than static websites, and is an effective way to get the word out about your business and build your reputation.
Small Business Reputation Management Tip #5: Engage with Your Audience
Building a reputation is a collaborative effort between you and your customers. Some customers will proactively help you by posting great reviews and recommending you to their friends.
Most, however, need some nudging. Here are some ideas to get your customers to lend you a helping hand.
Engage on Social Media
Monitor your Facebook, Twitter, and Instagram accounts, and any other social sites you use. The more engaged you are with your followers, the more likely they are to share your content and recommend you to their friends.
Consider SMS Marketing
In addition to being a solid marketing strategy, SMS marketing is also a helpful way for your business to manage its reputation. People tend to open text messages almost immediately, making it a fast and reliable way to reach people.
When you stay fresh in your customers' minds, they're more likely to not only return to your business but to also write reviews and recommendations.
Focus on Customer Service
How you treat your customers is key to building your reputation. Customers are usually willing to forgive errors if they feel the business makes an effort to set things right. It's essential to train your employees to be courteous, helpful, and solution-oriented.
You should also create transparent policies for refunds or returns, if they are relevant to your business transactions or industry.
Small Business Reputation Management Tip #6: Optimize Your "Google My Business" Listing
Surprisingly, some businesses ignore their Google Maps presence. But paying attention to it has several advantages.
For one, it increases the information about you on the Google search page and takes up more eye-catching digital "real estate." Not only can you add in images with your listing, but Google has begun to allow videos as well.
You also can have your company headquarters appear here. Even if you're not a business that allows on-site visits from customers, you can still have your office's location integrated which demonstrates you are established, real, and reachable.
Many companies ignore optimizing these listings, but it's useful to claim your listings and verify them in case there's erroneous information or if you need to respond to a negative Google review.
Another advantage is that you can increase your visibility by associating your business with categories that will enable your listings to come up in search results when someone seeks your class of business or solution.
If you've neglected this until now, we recommend optimizing your My Business listings as soon as you reach the end of the article.
Small Business Reputation Management Tip #7: Continuously Monitor Online Comments and Reviews
Every business needs to track online reviews as well as comments on social media sites, forums, or anywhere customers may be talking about you. The simplest way to do this is to set a Google Alert for your business name.
It's a good idea to respond to reviews and comments, and to address complaints—even if it's uncomfortable to do so. Not all negative reviews are fair or even rational. Some are written by impossible-to-please customers, while others could be the work of viscous competitors.
Never get into arguments with customers. No matter how rude the comments, always respond in a reasonable manner. Remember, you're a public business and have a lot more to lose than a relatively anonymous customer posting a review.
Also, don't forget to thank people for leaving positive reviews. While you need to address complaints, you also want to show your appreciation when you receive compliments. Take the time to comment on all reviews, even if it's only a brief: "Thank you. We appreciate your business!"
Small Business Reputation Management Tip #8: Boost Your Positive Reviews
Many business operators don't feel comfortable asking customers to review them. However, if you have very few reviews online, then even one review can have a heavy impact.
Getting a larger volume of reviews can help insulate you from the negative effects of any one review. You should be using a combination of strategies to start getting additional positive reviews.
The simplest strategy is to ask your most delighted customers to write a review online.
Pro Tip: Consider adopting a review management automation tool at your company. Not only can it help you gain more positive reviews, but to also deter the negative ones! Learn more about review management software here.
Small Business Reputation Management Tip #9: Empower Employees to Be Company and Brand Ambassadors
In today's world, the public relation functions of your company shouldn't just be the classic "top-down" approach from years past—you should be confident enough in your employees for them to be your brand's front-line ambassadors and (sometimes) your main lines of communication to the outside world.
For example, having your employees update their LinkedIn profiles to associate them with your business's will enable those pages to have stronger rankings. Likewise, inviting your employees to connect with the company's social profiles, such as Facebook and Twitter, can help boost your social media profile across channels.
Small Business Reputation Management Tip #10: Make It Easy to Discover Who Runs Your Company
To further boost your company's reputation, make sure to set up your website with complete transparency about the people who run it and how to contact them.
After all, would you trust a company that doesn't feel secure enough to put the names of its core people on its website?
When someone unfamiliar with your company comes to your website for the first time, they ought to be able to find an "About Us" or "Our Team" page and click through to see actual people's names listed.
Better yet, include photos of your principals on your site. This is good for increasing trust in your company, and it can impact people's feelings if they need to contact you regarding a customer service issue.
Finally, having a page that shows who you are will set the stage for optimizing the online presence of your top executives, spokespersons, and company ambassadors. Having a proper "About Us" page is one of Google's quality factors for organic search engine rankings.
Small Business Reputation Management Tip #11: Optimize Your Customer Service Policies
In many cases you can avoid bad customer outcomes by improving your own performance.
Are there frequent hiccups in your sales and services processes?
Are there aspects of what you do that result in frequent complaints from customers?
You should find ways to improve your customers' experience for all of these things so that you eliminate areas of friction that could eventually escalate into an online reputation crisis.
Also, educate your employees on how to handle crises when they occur, so that issues may be resolved in the eyes of your customers without making them feel they're only heard when posting loud complaints on social media.
Wrapping Up
All of the these tips can help improve your identity, brand recognition, and the amount of positive content about your company in online search results.
Don't allow another year to pass without strengthening your online reputation!
It's essential to make reputation management a core part of your marketing, PR, and customer service efforts. The benefits of implementing these tips are worth investment, and will pay off down the road.
In our next article on small business reputation management, we will dive into automated review management solution options. This type of solution will allow you to get more positive customer reviews on any site of your choice, and privately handle any unfavorable reviews.