Recruiting is a vital component of long-term business success. After all, the people you hire handle every aspect of your operation. Even with exceptional systems and processes in place, they can't be carried out to their full potential by underperforming personnel.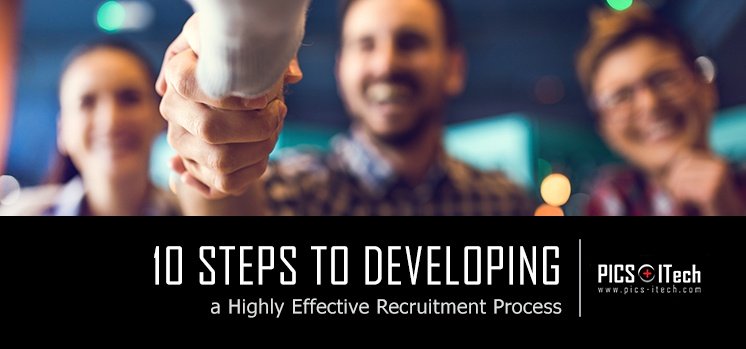 So why isn't recruiting given the attention that it deserves?
Businesses pour countless dollars and resources into marketing, sales, and IT strategies. Why wouldn't your recruitment process get the same level of attention?
We understand the importance of developing a highly effective hiring strategy, which is why we've created this powerful, comprehensive, step-by-step manual for optimizing your recruiting process. (It's really that good.)
If your hiring process feels unorganized, the systems you have in place don't generate the results you're looking for, and the tools you're using to support recruitment aren't very effective, this is the guide for you.
Now, let's get started!
Documenting Your Process
Your hiring process will be far more effective if it's documented and designed for optimal performance. By taking the time to develop your process and optimize it over time, you'll find that recruiting is streamlined and the results you're able to generate continue to improve.
Every business will have a different recruitment process. As such, this guide isn't about telling you exactly what to do. Instead, it will provide you with a framework from which you can build your recruiting strategy. By filling in the blanks that make the most sense for your unique business needs, you'll be able to create a standardized approach to hiring that you can continue to optimize as your business and your needs evolve.
Step 1: Set Clear Goals
The first step in documenting your recruitment process is to document your recruitment goals. By setting clear goals you'll be able to outline exactly how you're going to achieve them.
How many/which positions do you need to fill?
By when?
What's your budget for each hire?
Once you have these goals documented, use the rest of the recommendations in this guide to develop a plan to achieve them.
Establish Your Employer Branding
Rather than simply sharing that your business is hiring, take steps to engage prospective employees on a deeper level.
Similar to your business branding, employer branding is the way that job seekers and potential hires perceive your brand. Document your employer branding as a part of your recruitment strategy document.
Provide insights into things like company culture, benefits of employment, and the various inner workings of your company. This way you'll be able to begin pre-qualifying candidates before they even apply. You'll also be painting a more attractive picture of your business, both attracting better qualified applicants and delivering a more enticing offer to anyone being headhunted. (More on that later.)
Step 2: Showcasing Company Culture
You don't have to have an office environment like Google's to wow prospective talent. Rather than working to be something you're not, make it a part of your recruitment process to showcase an accurate representation of your company culture.
The first step?
Having a detailed careers page on your website is a good starting place. There you'll be able to share your mission statement, the values that are important to the way you do business, and any other foundational information that will help prospects understand what type of company you are underneath your public offerings.
Your careers page is also a great place to showcase photos or videos of office events, company retreats, team outings, company sports teams, or anything else that will help to provide a deeper level of insight into what makes your company unique.
Finally, your careers page is the perfect place to include quotes or testimonials from your team about what it's like to work with your company. You may even want to link to your Glassdoor (or equivalent) employer review page. (Additional information on this topic in an upcoming section.)
Make sure your careers page is:
Up to date
Easy to find
Exciting and engaging
You'll find that an exceptional careers page can provide you with a potential list of new applicants, even without your openings being promoted. Don't forget to include a simple "We're Hiring" CTA (call to action) from the home page to share opportunities with your existing website traffic.
Step 3: Creating Effective Job Listings
One of the key components of your careers page will be your job listings. If you choose to promote your openings on job boards, social media, etc., you'll likely be pointing all of that traffic back to your careers page and the relevant listing.
You know your open position better than anyone else, so why reuse language from other company's stale and overused listings?
Instead, work to create a unique and engaging listing that explains exactly what prospective employees should expect from the position, as well as what you're expecting from them.
Rather than explaining that this job is "a great opportunity for a self-starter," dig deep and come up with language that paints an accurate, but highly appealing picture for your prospects. You have to remember that you're appealing to real people, and real people aren't thrilled by traditional job-listing copy.
A successful recruitment strategy is one that helps your opportunities stand out. If you're looking for an outstanding hire, help them understand why this position is as outstanding as they are.
Embrace Digital Platforms
Effective recruitment in the digital age means embracing the technology that can best support your hiring goals.
Small business customer advantages like direct and highly responsive communication, personal relationship prioritization, and a level of approachability all translate directly to social media. As such, it's an excellent hiring resource for businesses like yours.
If your business doesn't have much experience on social, consider starting out by having your team share your listings on their social profiles. Obvious platforms like LinkedIn are a great way to reach thousands of people in their immediate networks. Plus you'll find users on LinkedIn are often more apt to share your listing as a way to help one of their "connections," be it the person sharing or a potential job seeker in their network.
But don't just stick to professional networks.
Embrace the potential exposure of platforms like Facebook and even Instagram.
For example, get creative when sharing on Instagram and give your team a series of photos to share that, once again, provide some insight into company culture.
Facebook is home to countless professional groups and job boards as well.
Some offices will take to sharing new job openings as a way to go the extra mile for their employer. Others might need a little incentive. Research shows us time and time again that referrals make for some of the best hires, so investing some of your recruiting budget into incentives for your team may just prove to deliver the best return.
You know your people better than anyone, so determine the most effective incentives for your unique employees and spread the word.
Step 4: Implement Social Recruiting
With the foundation of your recruitment process in place and some initial exposure from your team, you're probably ready to start promoting your job listings more aggressively. Social recruiting has become a bit of a buzzword, but that's only because it has proven to be a highly effective tactic for reaching relevant audiences and producing qualified talent.
Groups
LinkedIn and Facebook will both have business groups related to your industry or the types of positions you're hiring for. These are great places to share your listing, but there is a bit of finesse involved in getting results from these groups.
Most groups have been established as a way of providing support, sharing ideas, networking, and engaging in discussion around topics of interest. As such, not all of these groups will accept you with open arms if you simply pop in, share a link, then disappear.
Instead, make your presence know. Explain who you are, what you love about their group, and why you feel like their members could benefit from your listing. Share your open position as part of a discussion or start your own. After all, you're providing potential job seekers with a relevant opportunity.
You'll likely be better received than if you were selling something or trying to promote your business, but it's important to stick to these protocols in order to see the greatest results possible.
Ads
Paying to run ads for your listing on social platforms (especially LinkedIn and Facebook) can be very effective. Rather than competing with countless other openings on job boards, you reach your audience free from overwhelming competition, and that can be a powerful advantage.
To reach a relevant audience and engage them most effectively you'll need to:
Use highly-specific targeting: You could run the perfect ad, but it won't perform if it's shown to the wrong audience. Define the outstanding characteristics of the people you want to see your ad. Then use the targeting tools each social platform provides to narrow your audience accordingly. If you don't see the results you're looking for, this is the first place to begin optimizing your ad performance.
Design eye-catching ads: Social media delivers thousands upon thousands of messages to its users each day. That means that you'll need to design ad graphics that both appeal to your audience and help your offering stand out.
Write benefit-driven copy: Take all of the benefits of the position you're advertising and distill it down into a few clever sentences. Help your audience understand why they should look deeper into your opening. Be sure to use language that appeals to the audience you're advertising to.
Facebook even has its own job board, which leads us to our next point...
Get More from Job Boards
With the popularity of social recruitment strategies in recent years, you may consider skipping job boards altogether. While we are big proponents of social recruiting, we don't believe that one high-performing tactic should take away from another.
Job boards have proven themselves to be highly effective, so why not utilize every tool in your toolbox?
Step 5: Free Job Boards First
Especially in cases where your recruiting budget doesn't provide much freedom to take advantages of paid options, free job boards are a great place to start sharing your open positions with the online world.
Betterteam.com has an extensive list of free places to submit your listing. When it comes to free sites, the only cost involved is the time it takes you to publish your job. As such, we recommend extending your reach as much as possible in order to increase the size of your hiring pool.
This is also a great way for you to test which sites deliver the best results for your particular industry or the type of jobs you're listing. That way you can focus your efforts during future hiring campaigns.
Recruiter's Top Tip: Get the greatest level of exposure to your listing by publishing them early in the week (Sunday night or Monday morning are best). That way prospects will be able to view them all week long without them being buried over the weekend.
Step 6: Paid/Niche Job Boards
If you have the budget to pay for job boards, it will likely be well worth your investment to do so. The fact is that paid job boards often deliver a more relevant audience, as they put more of their resources behind attracting and nurturing the right candidates.
Many sites, like Indeed.com for example, have both a free and paid version of their listing. If you're limited by budget, test your results with a job board's free listing and determine whether it would be worth investing in the paid version based on your results.
Furthermore, many niche job boards exist for specific industries or categories (HigherEdJobs.com and BrokerHunter.com come to mind). If you can find a quality niche job board, you'd be well served to test your listing there, as more of your applicants will be better qualified for your position.
When to Pay (or Not)
The decision to pay for a job board/listing should be made on a case-by-case basis.
If you're looking for someone to help you with clerical work, you can likely find several highly qualified candidates with free listings. That said, if you're looking for a highly skilled candidate to fill an expert-level position that could have a dramatic impact on your operation, consider investing in your success.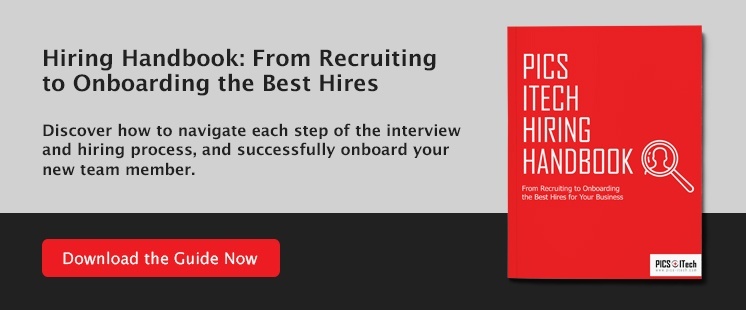 Headhunting/Passive Candidates
Social recruiting and job boards will likely deliver a wealth of qualified candidates for most of your positions. However, you may find that some positions are harder to fill than others, and your candidate pool may leave you feeling unsure about the right decision to make.
Often, more niche or technical industries require a more sophisticated recruitment process. At this point, "headhunting" employees of other companies represents a powerful opportunity to expand your hiring horizons.
Step 7: Candidate Persona
Establishing a plan of attack is the key to headhunting success. Before you begin, be sure to create a "candidate persona" detailing the key attributes of the type of people you'll be approaching.
Answer questions like...
What position do they currently hold?
What level of experience do they possess?
With what type of company?
What types of companies have a similar culture to yours?
...along with any demographic details and relevant information that would help you approach better qualified candidates.
Step 8: Candidate List
LinkedIn is a great place to start looking for people who match the criteria you've established. It's the largest professional network available and allows you to search based on specifics like position, company, experience, skills, and more.
Rather than reaching out to prospects immediately, create a list of those you're interested in. That way you can prioritize your outreach and start with the most qualified or those you feel would be the best fit for the position.
You may also find resources like TalentBin (a Monster.com product) to be of help in sourcing these passive candidates. Once again, investing in your recruitment process could save you thousands in employee turnover costs or operational inefficiencies in the long term.
Step 9: Reaching Out
Once you have your list of candidates, it's time to begin approaching them.
Emailing is typically the most efficient and effective way to reach your candidate list. Create an email template that quickly explains the benefits of the position and why they should consider working for your company instead. As a whole, your recruitment process should be personalized, both to your business and need, as well as the people you're approaching.
Next, include a section that you personalize for each prospect that includes how you found them, why you thought they would be a good fit, and any other relevant information as to why they should consider your position.
Sure, the candidate's LinkedIn profile may tell you plenty about their professional experience, but try to dig a little deeper. For example, if you're hiring for a copywriter, give them an example of a blog post or article that you really liked. You're already putting in the time to evaluate them, so tell them about what piqued your interest or why they made the cut.
You can even take it to a level deeper and explore their public social media profiles where they share elements of their personal lives with the world. This way you can use language that resonates with the type of people you're approaching and connect on a level that isn't possible with most cold emails.
Recruiters
This type of recruiting can be time-consuming so, if your budget allows, hiring someone to support your hiring process may be a worthwhile investment. You'll find that these individuals typically have highly efficient processes, connections, and access to resources that most businesses do not.
When selecting a recruiter to help you fill a position, be sure to look for those who have helped other businesses like yours (in similar industries, filling similar positions). Their experience will translate to an improved final result and typically save time and money.
Don't Avoid Offline Opportunities
We've gone on about the benefits of digital recruiting tactics, but that doesn't mean that offline tactics won't be effective.
Attending job fairs, professional events and meetups, campus recruiting events, or any other place professionals and potential job seekers congregate may produce positive results. One of the benefits is that you'll be face to face with these people, allowing you to evaluate them and giving you the opportunity to expound on the benefits of your open positions.
The Candidate Experience
The majority of businesses focus almost entirely on finding the best candidates, and understandably so, but the candidate experience can have a dramatic impact on both your short- and long-term recruitment process.
Nearly 60% of job seekers report having had a poor candidate experience, and 72% of them share their experiences on online employer review sites such as Glassdoor.com.
For example, the vast majority of candidates who don't make the cut for one position won't apply to the same company when another opportunity comes along. Some of them even go as far as telling their peers not to do so either.
There is, after all, only one person for each position. That doesn't mean that those who don't get the job aren't well qualified for another opportunity, so working to maintain a positive candidate experience will allow you to keep previous applicants in your hiring pool and avoid putting unnecessary constraints on future hiring campaigns.
Step 10: Maintaining a Positive Candidate Experience
Here are 6 proven tactics that will help ensure your candidates feel that the time they invested in your business was worthwhile and appreciated.
1. Keep Interviews Positive
Eighty-three percent of talent say a negative interview experience can change their mind about a role or company they once liked, while 87% of talent say a positive interview experience can change their mind about a role or company they once doubted.
2. Streamline the Application Process
Sixty percent of job seekers have quit an application in the middle due to its length or complexity.
3. Provide Clear Job Descriptions
Seventy-two percent of hiring managers say they provide clear job descriptions, while only 36% of candidates say the same.
4. Notify ALL Applicants
Eighty percent of job seekers say they would be discouraged to consider other relevant job openings at a company that failed to notify them of their application status. Yet, they would be 3.5 times more likely to re-apply to a company if they were notified.
5. Provide Feedback
Talent is 4 times more likely to consider your company for a future opportunity when you offer them constructive feedback.
6. Solicit Reviews from Your Team
The majority of job seekers read at least six reviews before forming an opinion of a company.
Key Takeaway: Show Your Appreciation
All of these tips tie back to one thing—time. Respect for the applicant's time and the effort they put into the application process is something that you must show that you appreciate. Rather than standing in a power position and holding the opportunity of a job over an applicant's head, treat them with the same respect that they provide you and your company.
That means responding to applications quickly. Don't wait longer than a few days to schedule interviews, follow up, or provide feedback. Instead, treat your applications with the same time sensitivity that your applicants did.
11 Top Recruiting Best Practices
You now have a comprehensive outline for creating your own highly effective recruitment process. We'll conclude this guide with 11 best practices that sum up the development of and effective recruiting process.
1. Clearly Defined Strategy
A well-documented, clearly defined recruiting strategy is the key to hiring success. By documenting all of the elements in this guide you'll be able to continually optimize your approach and standardize the hiring process companywide.
2. Set Goals
Define clear goals for each hiring campaign so that you can establish an effective plan for their achievement.
3. Establish a Pipeline
Establish an applicant pipeline for your company that delivers a steady stream of applicants from which you can pull when openings arise.
4. Employer Branding
Developing clear employer branding and working to keep it up to date and relevant will allow you to create the pipeline mentioned above and hire more effectively.
5. Tap into Passive Candidates
When it comes time to hire for important positions, don't be afraid to approach employed prospects with your opportunity.
6. Move Quickly
Hiring decision should be made quickly. Avoid rushing into a poor decision, but make the most of your time and that of your applicants.
7. Utilize Multiple Resources
There are so many hiring resources at your disposal that you may have a hard time determining which ones to utilize when it comes time to post your listing(s). Test as many as possible and refine your approach when you identify top performers.
8. Establish Your Recruiting Culture
Your company culture should embrace referrals and the promotion of your job openings. This can improve your hiring pool, increase its size, and save you time and money by reaching your employees' existing networks.
9. Focus on Candidate Needs
To find the most qualified candidates, focus your approach on their needs. By appealing to what they find important and approaching them with a more personalized message you'll be able to engage them more effectively.
10. Embrace Technology
Social recruiting, online job boards, and recruiting tools are just a few of the technological advantages that support hiring in the digital age. Embrace and invest in technology to optimize your recruiting process.
11. Measure Your Results
For every hiring action you make, be sure to document the results and measure its impact on your performance. By measuring your results you'll be able to apply your findings to continually optimize your recruitment process.