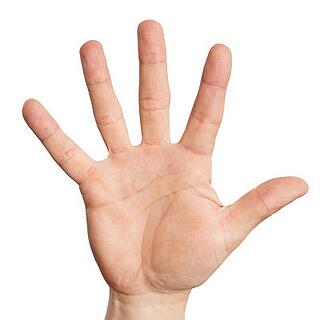 Advancements in technology have established a global marketplace and leveled the playing field for some organizations. Companies understand the connection between IT excellence and business performance, and require network solutions that deliver measureable results. However, building the resources you need in-house is expensive, confusing, and time-consuming.
When a limited IT staff is faced with rapid growth, network problems intensify. Partnering with a managed IT services provider solves the technology challenges most businesses face. By outsourcing your systems to a trusted professional, you gain the benefits of enterprise level network performance without the struggles inherent with a DIY approach. These five problems are eliminated with managed IT services.
1. Technical Issues and Hiccups
Glitches, software problems, and similar tech issues hinder productivity. Employees get frustrated when they must constantly deal with problems related to network performance, which lowers morale. Interrupted teleconferences, poor quality voice connections, and tortoise-type loading capabilities combine to produce an irritating experience for customers and workers alike.
A managed service provider (MSP) establishes high-level operability for your network. By removing constant problems with performance, you gain increased output and efficiency.
2. Downtime
Going off-line brings everything to a standstill. Operations rely on data and software availability. Moreover, frequent downtime harms your business reputation. Clients and customers get exasperated with your lack of accessibility and will often transfer to one of your competitors.
A dedicated MSP delivers dependable, continuous up-time, so you won't lose customers.
3. Data Loss/Hardware Incompatibility
A critical data loss has the power to bankrupt your organization. Too often, rapid expansion causes system overload. Without detailed disaster recovery strategies and a business continuity plan, a server crash can wipe out the data you need for operations.
Managed IT services deliver state-of-the-art solutions for data backup and recovery. Fully functioning systems can run simultaneously in the cloud, providing immediate continuity.
4. Mobile Security Solutions
Business mobility offers a number of advantages including increased productivity and efficiency. Yet, bring your own device (BYOD) plans require specialized software in order to retain system confidentiality and integrity. For many companies, integrating mobile device management (MDM) software would improve profits, but questions about which solution to use and how to integrate it rank high among the reasons for delaying implementation.
Managed IT services provide business mobility solutions in a secure package, so you don't have to worry about network vulnerability.
5. Network Security
In the battle between security and convenience, convenience always wins. Managed IT services deliver proactive support designed to minimize threats and stop breaches before they can destroy your business. Teams of security experts, rather than a single specialist, ensure that your configurations, firewalls, and the latest updates are all working properly. Heuristics and other preemptive strategies provide effective security, preventing employees from finding "end-arounds" for necessary protections.
Managed IT services takes your struggling network performance and makes it a functional, dependable tool that will support company growth while eliminating the problems you currently experience. Contact us to discover all the advantages of managed IT services today.