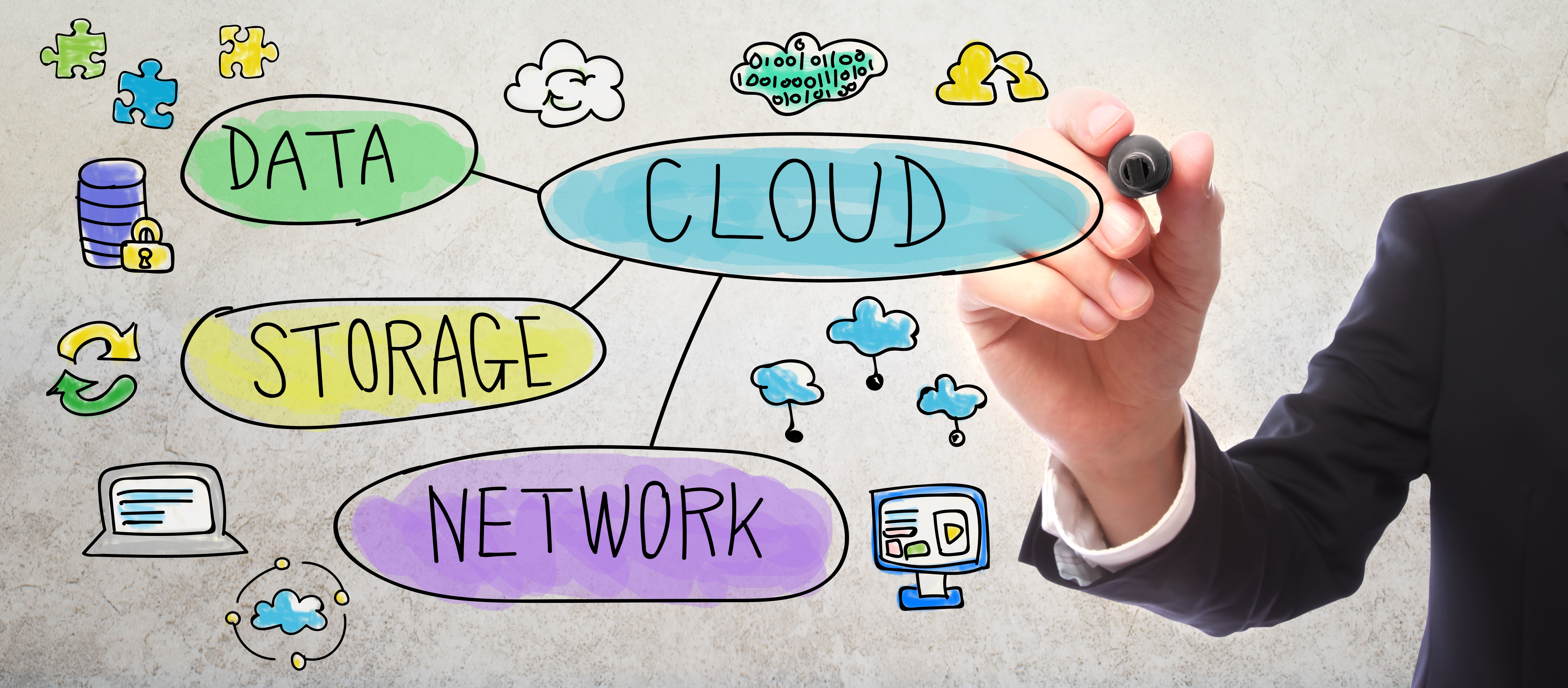 Cloud computing has been a hot topic in business for the last decade. However, early misconceptions surrounding its lack of security combined with fantastic tales of its benefits have left many company executives bewildered, asking "what is the cloud?" However, understanding the advantages of today's virtual options can significantly benefit your organization.
A large percentage of work is now being processed in the cloud. Companies know that when implementation is conducted properly, the return on investment (ROI) can be substantial. Cloud solutions deliver key improvements like increased efficiency, reduced costs, and higher productivity. Consider these elements before moving your network components to the cloud.
What is the Cloud?
The term "cloud computing" appeared in the late 90's, but it wasn't generally known until the digital age had taken hold. Now it's an important part of industry culture. The cloud is fundamentally a network of remote servers, operating on the Internet in place of traditional hardware. It appealed to small and medium size businesses (SMBs) early on because of its capacity to deliver enterprise level technology without huge capital and labor expenditures.
However, over the past few years, cloud services have evolved. There are different levels of integration available and new options, making it a key resource for any business looking to improve profitability. Consider the following aspects before you make the virtual, money-saving move.
Strategy Options
A managed service provider should be able to offer and explain private, public, and hybrid cloud options, as well as develop a solution specifically designed for your business architecture. As-a-service capabilities exist for platforms, infrastructure, and software. Plus, you can use the cloud to deploy secure syncing and sharing tools, and increase your network security.
Ensure your provider offers a tailored plan to support your business and keep it secure from threats.
Maintenance and Upgrades
All IT networks require regular maintenance and upgrades. Maintenance schedules keep systems operating at optimum capacity, and upgrades are essential for security and functionality. When working with your cloud provider, discuss the maintenance plans they have in place. Choosing a local expert will help insure that maintenance times correspond to your off-time.
Also, find out if your managed service offers upgrade help. Functional tech support will save wasted time trying to figure out new changes in your software and applications.
Security
Security is the number one consideration for businesses moving to the cloud. Discover the solutions available for full data backup, system recovery, and file syncing for specific industries. For example, if you operate in the financial, healthcare, or legal fields, your data requires increased protections.
Discuss how the provider will support regulatory compliance, develop secure storage, and maintain your legal obligations. You should also review change-over policies related to employment termination.
So, what is the cloud? It's a versatile option for companies that want to lower their operating expenses, increase data protection and storage capabilities, and easily scale their resources according to their needs. Contact us to learn more about the cloud services we deliver.