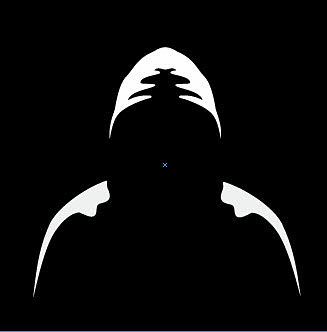 Ransomware is in the news again. According to The Washington Times, the recent WannaCry ransomware attack, responsible for crippling computers around the world, was perpetrated by North Korean hackers. But this isn't an isolated incident. According to a new report from Kaspersky Lab, released on May 22, in the first quarter of 2017 alone, global ransomware attacks increased 253 percent. In a previous study, they found that 98 percent of the WannaCry victims were operating Windows 7 without a security patch update released earlier this year.
With such a clear and present threat, businesses need to understand the risks and the real costs associated with a malware attack.
A ransomware infection has the power to halt your operations and generate huge expenses. While computer viruses have been around since the beginning, this type of malicious software (malware) is designed to hold you hostage through an advanced encryption of files and denial of access. The costs to retrieve your property and return to "business as usual" are heavy.
Measurable and Indeterminate Costs of a Malware Attack
The cyber criminals who infiltrate your network want to collect, through extortion, a ransom payment from you. Whether or not you'll have to pay it depends on the type of recovery solutions you have in place. If you experience an attack, a backup failure translates into a serious loss of work and loss of data. Don't forget to check your backups!
However, there are other repercussions that combine to exaggerate the expenses, such as lost payment transactions, liability fines for data loss, and a complete standstill of operations. All of which can spell disaster for any business.
While some of the repercussions experienced by a ransomware attack can be measured in dollars and cents, others are harder to place a price tag on. Loss of customer confidence and loss of data that can't be retrieved create a situation that often leads to insolvency. Over 60 percent of businesses that experience a data breech close their doors within six months of the attack.
Protecting Your Network
Guarding your most valuable asset can be challenging for businesses without the budget to retain a full-time IT staff. However, keeping your network safe from infection requires an intensive, comprehensive approach to backups, backup testing, a business continuity plan, and disaster recovery (DR) strategies.
Without the resources to ensure that your system has instant recovery capability, your business is vulnerable to every sort of threat out there. Basic protections include:
A detailed disaster recovery plan that outlines specific procedures for solutions with recovery point and time , using image-based backups.
A business continuity (BC) plan that supports real-time backup of data and processes to deliver instant recovery, and includes standby resources such as alternative communications, power, and equipment.
Scheduled user awareness training plansthat explain and support current acceptable use policies (AUP).
The real cost of ransomware is business failure. Protect your network from malware attacks by establishing an effective disaster recovery plan and the backups you need to stay operational.