---
PICS ITech Ranked Among the Worlds Top 501 Managed Service Providers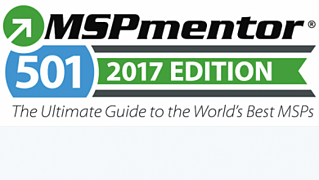 10th Annual MSP 501 Ranking and Study Identifies
World's Most Progressive MSPs in Information Technology
June 26, 2017: PICS ITech ranks among the world's most progressive Managed Service Providers (MSPs) for the 6th consecutive year, according to Penton Technology's 10th-annual MSP 501 list and study. The top MSP 501 companies ranked this year include organizations from around the world and from diverse technology and business backgrounds. Collectively, they amassed $14.48 billion in sales in 2016 and this is up 15% over last year.
The complete 2017 MSP 501 list is available at MSPMentor.
"We are pleased to be named to the MSPMentor list for the 6th straight year," said Terry Rossi, CEO PICS ITech. "We take the same approach with our own company as we do with our clients; be agile, embrace technology for efficiency and continuously improve ourselves in the eyes of our clients, employees and shareholders. Continuously moving up in the MSP 501 is validation of our direction."
"On behalf of Penton and MSPmentor, I would like to congratulate PICS ITech for its recognition as an MSP 501 honoree," said Aldrin Brown, Editor in Chief, MSPmentor. "The managed service provider market is evolving at a rapid pace and the companies showcased on the 2017 MSP 501 list represent the most agile, flexible and innovative organizations in the industry."
The 2017 MSP 501 list is based on data collected by MSPmentor and its partner, Clarity Channel Advisors. The MSP 501 list recognizes top manaaged service providers based on metrics including recurring revenue, growth and other factors. In addition to a ranking on the MSP 501 list, every company that participated in the study has been assigned a score reflecting its intrinsic value. The measure, known as the Total Service Provider (TSP) score, evaluates an MSP's mix of revenue from various activities, including consulting, cloud, reselling and managed services.
About PICS ITech
PICS ITech is a leading technology consulting, systems integration, and managed services firm focused on providing exceptional IT performance for small- and medium-sized businesses.
Our Managed Services division works with small to medium size businesses to get the most value our of their technology investment. Our Enterprise Services division works with worldwide manufacturers to improves workflow and document management.
Headquartered New Jersey and with employees all over the country we have the people, processes and skills to make your next project successful.
You can visit us on social media @PICSITech or http://www.pics-itech.com
About Penton's channel brands
Penton's channel brands (www.penton.com), define emerging IT markets and disrupt established IT markets. The brands' channel-centric online communities include MSPmentor (www.MSPmentor.net), The VAR Guy (www.TheVARguy.com), Talkin' Cloud (www.TalkinCloud.com) and the WHIR (http://www.thewhir.com).
About Penton
Penton is an innovative information services company that empowers nearly 20 million business decision makers in markets that drive more than 12 trillion dollars in purchases each year. Our products inform with rich industry insights and workflow tools; engage through dynamic events, education and networking; and advance business with powerful marketing services programs. Penton is the way smart businesses buy, sell and grow. Headquartered in New York, Penton is privately owned by MidOcean Partners and Wasserstein & Co., LP. For additional information on the company and its businesses, visit www.penton.com or follow us on Twitter @PentonNow.
Contacts:
PICS ITech
Terry Rossi, CEO
Tpr.press@pics-itech.com
Penton:
Aldrin Brown, Editor in Chief, MSPmentor
aldrin.brown@penton.com