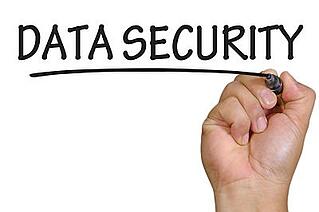 Office 365 is a robust cloud solution that allows your team to store almost unlimited files and collaborate on them, too. In addition to its productivity features, Office 365 comes with some really good security and data compliance solutions that will help your business avoid the a possible crushing financial and legal issues of data loss. However, even with its comprehensive safeguards, some data security risks still need to be addressed. Here is 7 best practices that will help your private data stay private.
Take advantage of policy alerts
Setting up and establishing policy notifications in Office 365's Compliance Center can help you meet you stay on top of your company's data security obligations. There is literally a ton of possible alerts you can see. They are organized into the categories of: File and Folder, Sharing and Access Request, Synchronization, Site Administrator, Exchange Mailbox activities, User administration, Group administration, Application Administration, Role administration, Directory, eDiscovery, and others. Whether you're the administrator, or the business owner, you can set alerts to give the specifics. These preemptive warnings can prevent data leaks and also educate users on safer data sharing practices.
Secure mobile devices
With the ever increasing trend of using smartphones and tablets to access work email, calendar, contacts, and documents, securing mobile devices is now a critical part of protecting your organization's data. Installing mobile device management features for Office 365 enables you to manage security policies and access rules, and remotely wipe sensitive data from mobile devices if they're lost or stolen. You can manage and secure mobile devices when they're connected to your Office 365 organization by using Mobile Device Management for Office 365. Here is some information on setting up MDM for Office365
Use multi-factor authentication
Because of the growing sophistication of cyberattacks, a single password is no longer enough to protect your corporate data and it shouldn't be the only safeguard for Office 365 accounts. To reduce account hijacking instances, you must enable Office 365 multi-factor authentication. This feature makes it more difficult for hackers to access your account since they not only have to guess the users' password but also provide a second authentication factor like a temporary SMS code sent to the users cell phone.
Apply session timeouts
Many people just plain forget to log out of their Office 365 accounts. And without MDM and group policies they keep their computers or mobile devices unlocked. This could give anyone walking by or finding a cellphone unfettered access to company accounts, allowing them to compromise sensitive data. But by applying session timeouts to Office 365, email accounts, and internal networks, the system will automatically log users out after 10 minutes, preventing hackers from gaining access.
Avoid public calendar sharing
Office 365 calendar sharing features allows employees to share and sync their schedules with their colleagues. However, publicly sharing this schedule is a bad idea. Enabling public calendar sharing helps attackers understand how your company works, determine who's away, and identify your most vulnerable users. For instance, if your IT person or security administrators are publicly listed as "Away on vacation," an attacker may see this as an opportunity to unleash a slew of malware attacks on your network.
Employ role-based access controls
Another Office 365 feature that will limit the flow of sensitive data across your company is access management. This lets you determine which user (or users) have access to specific files in your company. For example, the rank and file staff won't be able to read or edit management or executive-level documents. The less access that is provided, the less chance of having any data leaks.
Encrypt emails
Encrypting classified information is your last line of defense to secure your data. Should hackers intercept your emails, encryption will make files unreadable to anyone other that the intended recipients. This is a must-have for todays modern office, where files and emails are shared on a regular basis.
While Office 365 offers users the ability to share data and collaborate almost without any effort, you must be aware of the potential security risks at all times. When you work with us, we will make sure your business keeps up with ever-changing data security and compliance obligations. Office 365 is an outstanding product and if you are interested in migrating to it we have a bunch of Office 365 migration resources to help you evaluate the process. And if you need help securing your Office 365, we can help with that too just contact us and we would be glad to discuss your needs.