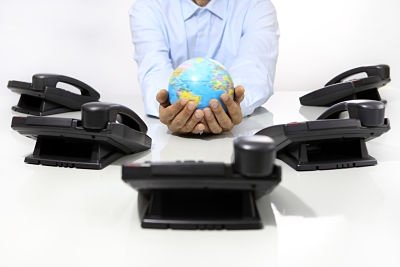 Because of its cost-effectiveness and lower cost, VoIP is quickly gaining popularity among small to medium size businesses looking to looking to upgrade their phone systems, provide more functionality and save money. However, this doesn't mean you should contact just anyone with a Google advertisement; you need to make sure they can meet your business's requirements and keep your business lifeline working. Get the started with this checklist of the must-have qualities of any reputable VoIP provider:
Highly-trained technical support
A good VoIP provider will provide technical support both before and after the sale. But a great VoIP provider will offer highly skilled, well-trained, and certified support. Make sure your re-seller's IT team has been trained on the latest advances in VoIP technology and has obtained the appropriate certifications for the solutions they sell.
Provisioning capabilities and vendor relationships
Provisioning means providing service to the user. Provisioning includes the hardware, wiring, the actual phone service (transmitting the voice), and especially the final configuration and ongoing maintenance. Provisioning can also refer to configuring the hardware and software to provide service. With many vendors and providers are involved. Your reseller needs to be able to deal effectively with the all types of vendors. The Internet Provider like Comcast, Lightpath, or Windstream as well as the VOIP Provider like Broadstream, Bandwidth.com or Broadview as well as the VOIP phone manufacturers, like Cisco, Zultys, or Allworx. In other words, when a device is provisioned, it works. Ask your potential reseller how many of these relationships they have and what their business relationship is with those vendors.
API services
Check whether your VoIP re-sellers solution offers Advanced API services. Short for Application Program Interface, an API is a set of routines, protocols, and tools for building software applications that specify how software components should interact. These API's allow your phone system to integrate with your email provider, (Office 365 or Gmail), your office application calendar and your instant messaging platform to determine if you are busy or free.
Training programs
Before committing to any VoIP re-seller, be sure to check their educational resources. How often do they offer webinars on new products? Do they provide training and educational material to their client? Will the VoIP re-seller will create custom training materials for you and your customers?
How We Can Help
Remember, a VoIP provider that offers a complete suite of telephony services helps you overcome your business's phone service obstacles and lets you better serve your customers. If you are thinking about moving to a voice over IP solution or wish to speak to us about high speed network,voice and telephony services we would be glad to offer you a free phone system audit to show you how to save $1000-$5000 a year on your communications costs and get a new phone system with all the bells and whistles.
Start Saving Money and Get a New Phone System!