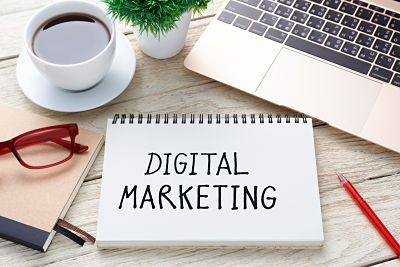 Boost your Small Business Marketing Presence
Many of our customers use some social media or digital marketing strategy. But since your competitors are possibly using similar tactics and marketing platforms, you should always be on the lookout for new ways to make your company stand out on the Internet. Here are some tips to help leverage the power of social media and content marketing to your business's advantage:
Create buyer personas
The beauty of digital marketing on the internet is that you don't need to "spray and pray" with a generic one size fits all advertisement. You can tailor posts, webpages, and advertisements to specific buyer personas. For example, lets assume you are a contractor that does backyard decks in the Southern NJ area. You could create a buyer persona that looked like this
Persona: DadBod
Male Age 25-50
Married with Kids
Lives within 25 miles of zip code 08060
Interests: BBQ, Outdoors, Pools
You could then create a targeted Facebook advertisement that was only shown to Facebook users that matched this profile. The advertisement would speak directly to a outdoor loving dad that might need a deck within 25 miles of your location.
Track the impact of your content marketing
When it comes to content marketing efforts like blogging and social media, it's essential to have a system to measure results. You can measure how these efforts impact your business by tracking thinks like brand awareness, social media followers and shares, brand mentions and others. You also can track sales related activities like visits, form fills, phone calls and emails. Tools like HootSuite and Buffer as well as Google Analytics can help you track your success.
Integrate customer content on social media
Businesses can utilize social media as a way to interact with consumers. Don't forget to follow your customers, and even their followers and customer and like and share some of their content on your channels. Anything you can do to stay top of mind and help them success is good for your relationship with your customer and prospects
Create live broadcasts
Livestreaming on social media platforms such as Facebook, Periscope, and Instagram is quickly gaining popularity. In fact is is on-fire. While this isn't for everyone if you get into it right now you will see support from those platforms that surely won't last long. They will notify your users and perhaps others that you are livestreaming Before starting a livestream for your business, take time out to practice and prepare an outline before you roll the cameras. Don't forget to promote it before the broadcast, and make sure you come up with a short and catchy video description.
All small and medium-sized businesses are fighting for the same thing: the buyer's attention. Business owners can't afford to just blend into the background; if you don't make a continued, good, lasting impression, you might lose out on an opportunity to make money. And if you're relying on social media and content marketing strategies to help you, make sure you are doing it right. If you have further questions, check out 5 things you should be doing right now! If we can help you with your website, social media, SEO or paid advertising, please reach out to us.