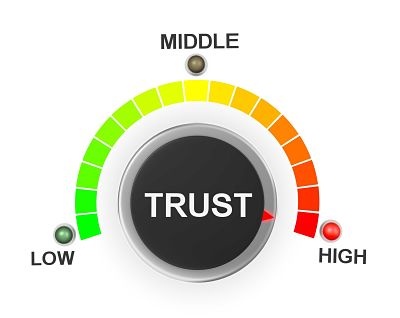 Some business relationships are fairly straightforward. Both parties agree to specific contract details, and there's really no need for an extended amount of trust between them. Think of your relationship with your copier company. This isn't the case when choosing a managed service provider. That relationship relies on a deep level of confidence and reliance, established through high levels of communication. As such, it's paramount that you view it as a true partnership—both entities operating from a position of joint principals in the business.
Unfortunately, that isn't always the case. Often, each party approaches the relationship from a singular point of view, and the result becomes less than satisfactory. To ensure you achieve all the benefits available by transitioning your network management to a qualified managed service provider (MSP), it's essential that you develop a true partnership. Here's why:
Network Performance Affects Every Aspect of Operation
Your managed service provider is responsible for maintaining the confidentiality, integrity, and availability of your network. Since every business transaction and interaction exclusively depends on a working infrastructure, your MSP must be able to maintain your network's security and performance 24/7. Many providers can claim "five nines" uptime; whether or not they can deliver will influence your success as well as impact employee morale and customer confidence either positively or negatively.
Your Managed Service Provider Has Access to Sensitive Information
Many guides to finding the right MSP suggest that businesses should approach the partnership as a "need-to-know" relationship. And while that is a good rule of thumb if you're choosing stop-gap technical support, it diminishes effectiveness. How can your MSP deliver state-of-the-art security and performance without full access to your network? Or, how can your company realize all the advantages of outsourcing if administrative personnel still have to deal with certain aspects of IT management?
It's always difficult to have complete trust in an outside party and just "hand over" control of your network to them. For that reason, you must be able to develop a holistic partnership based on strong communication and high levels of trust.
Regardless of Who Controls Your Network, Your Company is Still Responsible for Compliance
Essentially, you're liable for any breach of regulations. Data storage and usage controls are managed through your network, so it's vital to ensure that your MSP can provide comprehensive security and compliance that meets your specific industry's standards.
The best way to foster trust between you and your managed service provider is to develop a true partnership, one that offers effective communication and support, and also delivers transparency. Even though you've transferred control of your network infrastructure to a third party, you're still responsible. A relationship based on mutual understanding and shared goals will prove effective in delivering the IT management, ROI, and internal rate of return (IRR) you need to support business growth and success. Contact Us to see what a true partner ship with your MSP could be like.