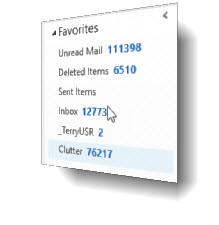 Many companies are moving toward Microsoft Office 365, for a variety of reasons. You may want better coordination of your email and document management systems, or you may just want to match compatibility with customers or partners who have already made the move. When you switch to Office 365 mail migration, the process can present problems if you are not prepared. Be sure to avoid the following pitfalls to ensure a smooth migration process:
1. Failure to Fully Plan
No major data migration can occur without a complete plan in place. You need to ensure proper redundancies in your system to conduct business before, during, and after the Office 365 mail migration. You must also ensure that your data retention plan accounts for email records: what to archive, save, or delete; keeping in mind any litigation hold that prevents your removal. Finally, you must have a storage and service plan in place so that you are ready to move forward. Your migration constitutes a major business decision; a shotgun approach will not work. We have a migration checklist that will help you make sure you don't miss out on any important details.
2. Inadequate Time for Migration
Electronic communication creates data quickly; if you have been in business for any length of time, you can expect large volumes of email data will have to be moved to Office 365. This does not happen quickly, so if you plan to complete the process immediately, or during working hours, you will run into problems unless you a use a staged migration to get the bulk of the data into Office 365 before the cut-over date. You can lose even more time if your Internet bandwidth is insufficient, we are talking about a lot of data in most cases. Be sure you have workflows that account for new and ongoing email communications even as you conduct the migration. The more you can accomplish off-site and after hours, the better. There are different migration methods, check out our Office 365 Migration eBookfor more information.
3. Choosing the Office 365 Plan
Microsoft Office 365 is a robust platform, but like most infrastructure as a service offerings you only get what you pay for. There are a large variety of offerings available to you and luckly you can mix and max most plans as well as upgrade storage as needed. That being said, you want to make sure the initial mailboxes are large enough to handle the migration. Failure to do so will mean the migration fails and that will most lost time, credibility with your users and possibly lost data.
4. Wrong Approach or Partner
A multitude of vendors and service plans may solicit you after your Office 365 mail migration. In this area, one size will never fit all. Look at the service plans offered, and compare what each provides vs. what you need. Then, research the companies with which you are considering partnering. You need a long-term partner that can grow with you and respond to the changing needs within your organization. Anything less will cause problems down the road, even if the Office 365 mail migration itself goes smoothly.
For a deeper dive into migration methods, common DIY pitfalls and more, download our ebook , Everything you need to know about Office 365 Migration Methods or visit us at www.pics-itech.com