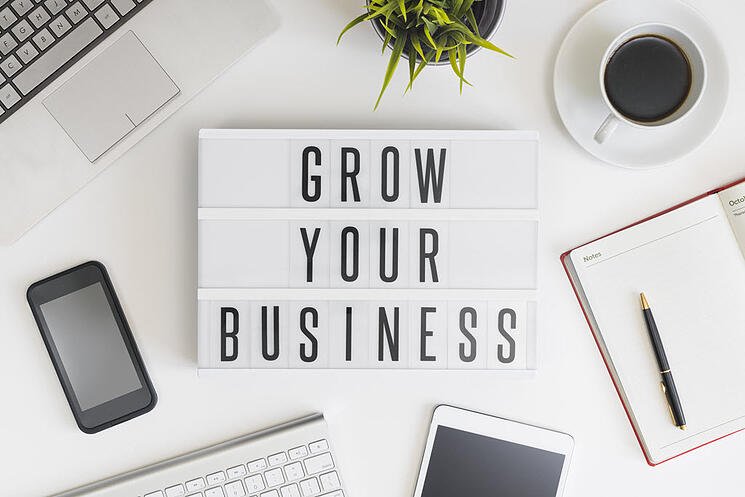 IT issues can create a lot of problems for your business. Depending on the nature of these issues, they can feel like a never-ending distraction, depleting already-limited company time and money. By employing a managed IT services provider (MSP), you can devote your company time to daily business and continue focusing on your growth and success.
How Managed IT Services Help You Focus on 'Growing Your Success'
As a business grows, so does its need for infrastructure. As your market share increases, you will likely need to hire more workers, open more locations, increase supply chain amounts, and grow your consumer outreach. As you expand, your IT services are an important part of this growth process, but it's difficult to expand IT services as often as a company grows. Employing an IT services provider addresses the following time-consuming issues:
Hiring and Training – As you well know, hiring and training new employees is a time-consuming process. As your business grows, devoting time to hiring IT support uses a limited resource that could be better used elsewhere. Also hiring IT specialists has its own unique challenges; the IT industry requires highly specialized skills, and finding suitable candidates can take a great deal of time. The hiring pool may be limited, depending on your location. A managed IT services company handles staffing needs from their end, freeing you devote your time to more relevant – and profitable – tasks.
Financing – Small- and medium-size businesses simply do not have the financial assets that larger companies do. Managing your own IT services can create expenses that a small company is simply not able to handle. IT expenses include expansion, employee expenses, hardware costs, and other issues that make it expensive and at times, unpredictable. A managed IT services company charges a flat rate, making budgeting and monitoring those expenses far easier; you'll save money that can be used for business growth.
Upkeep – IT services don't have a one-size-fixes-all problem. They require constant monitoring and upkeep. Issues such as replacing employees, training to stay current with technological needs, and hardware/software expenses are all ongoing issues specific to your company. By hiring a managed IT services company, you don't have to constantly monitor these issues yourself. You need to spend company time on providing goods and services as well as growing your business.
Successful Leadership Delegates and Avoids Micro-Management
Part of managing a business is proper allocation of company resources. Maintaining your IT infrastructure uses valuable resources that may be better suited growing your business. Hiring an MSP allows you to focus on your business and clients while still maintaining a high-quality IT infrastructure.
PICS ITech offers fully featured managed IT services that are not only affordable but efficient, allowing you to focus your time and effort on your business. If you are considering hiring an outside oursourced IT provider (Managed Service Provider/MSP) then download our 6 Things you definately need to ask your prospective IT provider EBook.
Contact us today to learn more.