---
Mount Holly, NJ, February 20, 2017 – PICS ITech, a division of Professional Implementation Consulting Services, Inc., announced today that CRN®, a brand of The Channel Company, has named PICS ITech to its 2017 Managed Service Provider (MSP) 500 list in the Pioneer 250 category. This annual list recognizes North American solution providers with cutting-edge approaches to delivering managed services. Their offerings help companies navigate the complex and ever-changing landscape of IT, improve operational efficiencies, and maximize their return on IT investments.
In today's fast-paced business environments, MSPs play an important role in helping companies leverage new technologies without straining their budgets or losing focus on their core business. CRN's MSP 500 list shines a light on the most forward-thinking and innovative of these key organizations.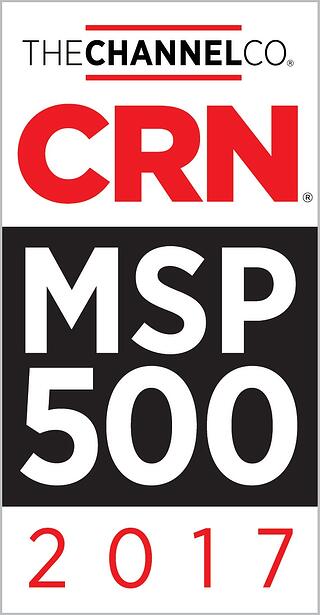 The list is divided into three categories: the MSP Pioneer 250, recognizing companies with business models weighted toward managed services and largely focused on the SMB market; the MSP Elite 150, recognizing large, data center-focused MSPs with a strong mix of on-premise and off-premise services; and the Managed Security 100, recognizing MSPs focused primarily on off-premise, cloud-based security services.
PICS ITech emerged as an early leader in the managed services industry back in 2008. With enterprise roots, PICS ITech brings a wealth of IT leadership as well as proven technical solutions to our clients. With technicians, engineers, architects and software developers in New Jersey, New York and Pennsylvania they are uniquely qualified to help businesses in the busy technology laiden north east cooridor. With over 20 years as an enterprise solution provider PICS has worked with companies in over 10 countries thought out the world. Our customers range from small service providers to large fortune 500 manufacturers.
"Managed service providers play an increasingly important role in the day-to-day operations of businesses across North America," said Robert Faletra, CEO of The Channel Company. "MSPs help organizations streamline their spending, effectively allocate limited resources, and benefit from advanced expertise in the latest technologies. We congratulate the service providers on CRN's 2017 MSP500 list, who have continually succeeded in meeting their customers' changing needs and help them get the most out of their IT investments."
"We are honored to be choosen for the CRN MSP500 list, our entire company is focused on doing the right things for our customers all the time and accolades like the MSP500 prove we are at the top of our game", say Terry Rossi, CEO of PICS ITech. "It's not enough anymore to be a great technical company, to be successful as an MSP in todays market. To be successful you need to bring solid IT leadership and proven technical solutions that drive efficiencies and profit in your clients businesses. We believe this award is proof that we are providing what the market needs."
The MSP500 list will be featured in the February 2017 issue of CRN and online at www.CRN.com/msp500
Follow The Channel Company: Twitter, LinkedIn and Facebook
Follow The PICS ITech: Twitter, LinkedIn and Facebook
About PICS ITech
PICS ITech, a division of Professional Implementation Consulting Services, Inc. (PICS), is a leading technology consulting, systems integration, and managed services firm focusing on business systems for small to medium size businesses.
Co-founded by Terry Rossi and Richard Rosenthal in 1995, the company was started in order to offer systems integration, consulting services and software development for enterprise customers running QAD ERP software. In 2007 PICS ITech ( www.pics-itech.com ) was established to bring the same degree of professional technology services to small and medium sized businesses in Philadelphia, Pennsylvania, New Jersey and New York Areas.
---