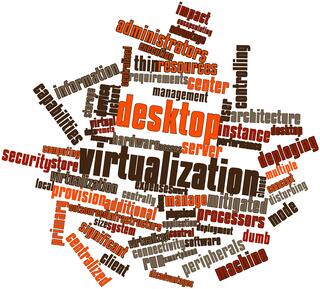 Is your small business using technology in the most efficient way? If not, you might be experiencing headaches and bleeding money. Virtualization isn't new. In fact, it's been proven to be useful time and again.
Here's why.
Virtualization Simplifies Business

The Right Software Makes It Easy

In Can Save you Money

It Promotes Flexibility
1. Virtualization Simplifies Business
When your data is securely hosted in the cloud and not in your own building, the role of IT falls to you, perhaps literally. But that's not your job, and finding the right people for the job can be a daunting task. Virtualization removes the hardware and the responsibilities and places both in the hands of capable professionals. You can focus on your job, we'll do ours!
2. The Right Software Makes It Easy
Small businesses continue to switch over to Office 365, not only do these services allow your team members to work on projects more efficiently, but the interfaces are familiar, reducing the hassle of switching to virtualization. Infrastructure virtualization like VMware and HyperV have no outward signs to the user, it just works and usually works much better.
3. It Can Save you Money
Are you relying on a number of apps, perhaps those that don't play well together? Your information might be saved on various PCs or servers, and there's no syncing to ensure everyone has the same documents. Not only is this frustrating, but it can also be costly! When you consolidate resources via virtualization, your company can save money.
4. In Promotes Flexibility
We all know that the tech giants allow their employees to work from home as often as they do in the office. Wouldn't it be nice if you could do that? Virtualization services, including VMWare, can help you do that! Virtualized desktops mean you can work from home even if you're feeling sick, you can log in during your commute or you can continue to check in while you're on vacation. We're positive you'll find more uses for the ability to work remotely!
Are you interested in our virtualized services? Contact us to learn more about the process.
---